The Cottage (poem)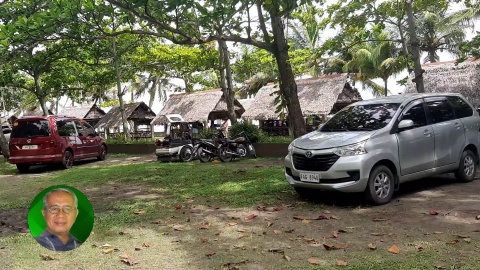 Philippines
June 21, 2021 12:58am CST
The Cottages... "The day is very pleasant Not hot, not humid... Conducive "Excursionists gradually come To El Soleo beach to spend Outing with family. "The place is surrounded by trees Especially coconut and Talisay. "Where to take shelter? Cottages made of nipa are Sprawling everywhere. "Cottages full of love Cottages with family enjoying. "Beauty abounds in the cottage When there's love among the family." Copyright Gilcamporazo 21 June 2021
6 responses

• Philippines
21 Jun
It is nice to know that it is already allowed to go there already. I think for the past year we were not able to really enjoy summer and just contended to stay indoors because of this pandemic. Hopefully, we can once again go out to places we wanted to go and the world would be much safer to travel on.

• Philippines
21 Jun
In our place, we are enjoying the new normal. Everything is under control.

• Philippines
21 Jun
@Nakitakona
Good for you but you have to make sure that there will be no resurgence of the virus since there is a trend now that the virus has somehow found its way to the provinces for some reasons. In my home province, for example, we never had a surge of cases before when the pandemic was in full force here in Manila but lately, the hospitals have become overwhelmed with covid patients lately. Kind of surprising that they were able to evade being hit last year but are now being ravaged at this point where Manila is on a downtrend already.

• Philippines
21 Jun
@rsa101
Your place is different from us. Manila is different from our locality. If there's a resurgence of virus, the said place should be closed. We never ever venture or take any chances if it's not safe. My subject is about poem. Not about the virus. Should we go there when it's not safe?



• Philippines
22 Jun
Yes, thanks for the praise.

• Philippines
23 Jun

• Green Bay, Wisconsin
21 Jun

• Green Bay, Wisconsin
22 Jun

• Philippines
23 Jun


• Roseburg, Oregon
21 Jun
I want to go there and enjoy being in the cottage, You made it sound so nice.

• Philippines
21 Jun