Hello Monday peeps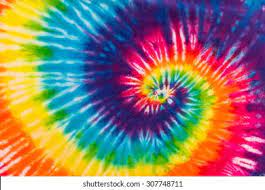 Wausau, Wisconsin
June 21, 2021 11:45am CST
so today has been a relaxing day. came home to my boyfriend who cleaned the entire house and now i have really nothing to do but sales stuff which i am not planning today. called food stamp people to get my last name changed and now by monday next week i have to order a new card and have my current one cancelled so i can get my last name changed. oh well, at least im not a peterson anymore

My new color is tie dye now i guess lol. i been getting into it. i think the camo phase is finally over and for good personal reasons too. seen my ex husbands ex toxic girlfriend at our weekly 400 block concert and she wouldnt stop staring at me etc. she lucky i am the adult. i now work a lot as a waitress now and yes still dishwashing but worth it.

i ordered 2 new pair of glasses last week and hope they come in very soon. cost me $116 without insurance but worth it because i dont need a new prescription they said yet. and for new eye exams my current place now longer has a eye doc available and i have to find a new one but thanks to covid crap finally opening, people are being seen months out. just like my dental. but its okay i guess. im used to it. how is everyone? i know you all miss me so im trying hard to be active here.

5 responses


• Wausau, Wisconsin
21 Jun

• Kampala, Uganda
21 Jun
Hope you enjoyed your relaxed day

• Kampala, Uganda
21 Jun

• United States
22 Jun
How nice of your boyfriend to clean the house. Glad things are working out for you. Yes, try and stop by more often!

• India
21 Jun
Such a cool boyfriend you have..

Glad everything is going fine with you. Have a nice day

• Roseburg, Oregon
21 Jun
The last name change is a good thing. I am glad you are working and happy.