Did u see this movie...did u like it ?

Romania
4 responses


• Canada
29 Mar 07
its actually a great movie considering it hits on most peoples desires to correct mistakes in their past but at the same time makes us realize that there are consequences to all actions... a lesson movie but an enjoyable movie

• United States
2 Feb 07
I really enjoyed the Butterfly Effect. I was quite surprised, because I don't much care for Ashton Kutcher. But Ethan Suplee was in it, so was Amy Smart, so it had to end up being pretty decent. I have not seen the sequel, nor am I sure I want to. Quite often, a sequel just never measures up.

•
10 Jun 07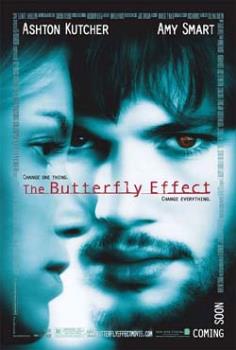 I saw this for the first time last night and really enjoyed it. I have never seen Ashton Kutcher before, in a movie or even his picture and wasn't sure what to expect. I found this film really intriguing and cleverly done and actually till I looked up the film here on myLot I didn't realise there's a number 2 to watch. I will have to track it down.