How Did I Miss THIS Crucial Episode of ''STAR TREK''?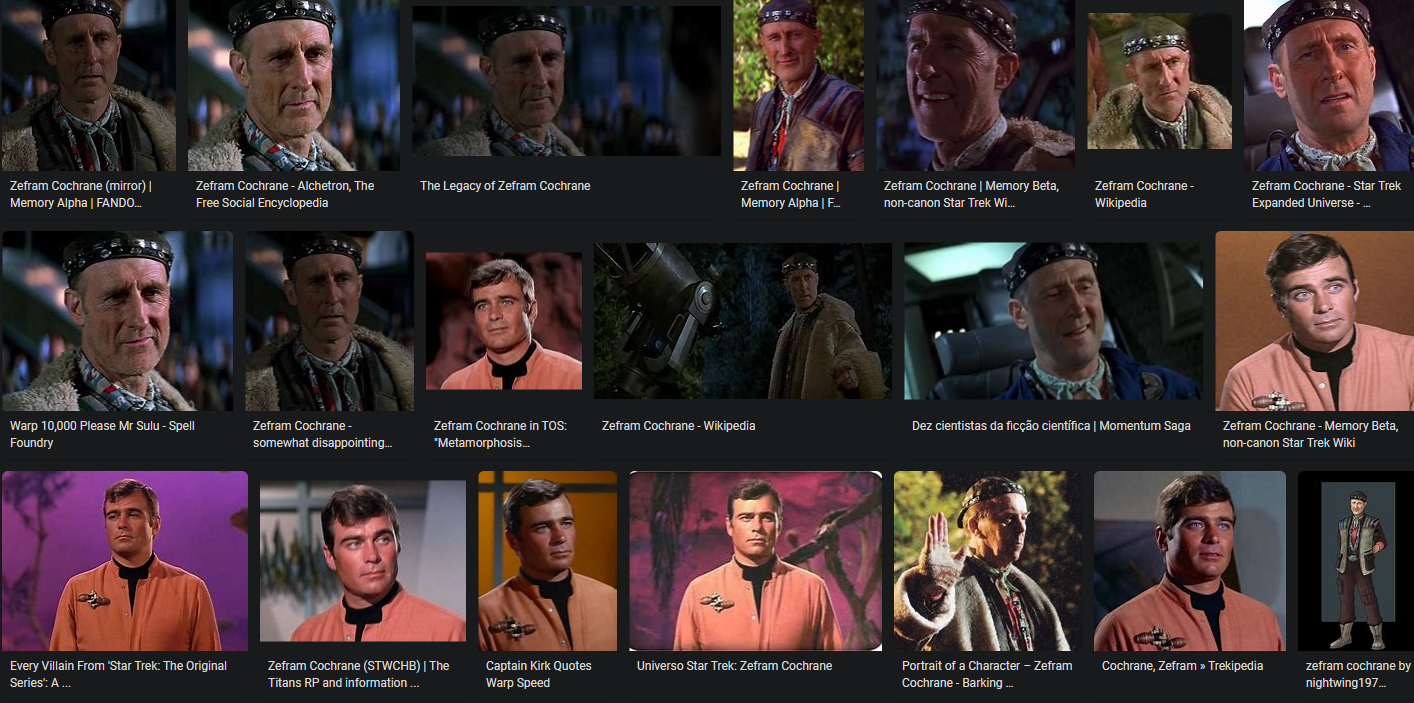 Oklahoma City, Oklahoma
July 21, 2021 7:24pm CST
Up until today, I thought Zefram Cochrane was a NEW idea ... a character introduced in FIRST CONTACT for some of their millennial/tree-hugger ideas. But no! They introduced him (and gave us a happy ending for his entire story-arc) in an 'old episode' I saw on NETFLIX (what we called "a rerun" back when we waited on broadcasters to play them). https://en.wikipedia.org/wiki/Zefram_Cochrane How did I miss that episode? Was I too distracted by episodes that were- or have been made-more crucial? (SPACE SEED, THE CITY ON THE EDGE OF FOREVER, MIRROR, MIRROR, THE TROUBLE WITH TRIBBLES, THE MENAGERIE etc.)
2 responses


• Oklahoma City, Oklahoma
22 Jul
Did they ever mention him again in TOS? I mean, he IS the man who invented (for Earth, anyway) the warp drive! Did they ever mention any of the planets or monuments named after him?

• Boston, Massachusetts
22 Jul
@mythociate
I don't think they did but TOS didn't run very long and it wasn't until after TNG that they started constructing the whole canon. I am sure that Roddenberry would have made more of the character if he didn't have to meet network expectations originally.