Travel memorabilia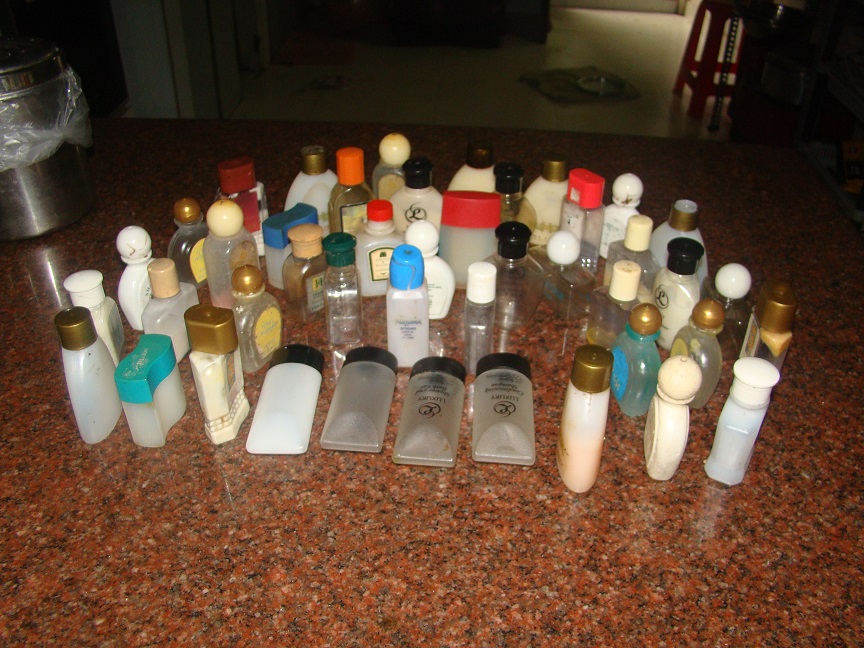 India
July 21, 2021 8:05pm CST
@Fleur in her post talked about her fans collection and that inspired me to write this post. I have been on many foreign tours and I already knew that we would get shampoo and hair conditioners in every hotel we stayed. I took my own shampoo and collected those bottles as memorabilia. Back home I opened them one by one and what I now have are empty bottles but great memories. Here is @Fleur 's post

I'm sure there must be plenty of people out there, like us, who have in the past been on holiday to some warmer place and come home with inexpensive souvenirs...
4 responses

• Daytona Beach, Florida
22 Jul
We raid hotel rooms of their contents when we stay at them all of the time. I have a shelf of travel-sized shampoo conditioner and moisturisure. We even took a couple forks home somehow.... Still not sure how that happened. Oops....

• India
22 Jul
Fork? That must be by mistake. I know in our travel group there was a couple who did more than just a couple of forks. We all distanced them when we came to know of it

• Roseburg, Oregon
22 Jul
I always gave the small samples to my granddaughter.

• India
22 Jul
She must have been eagerly waiting for your return.

• Roseburg, Oregon
22 Jul
@allknowing
She probably was. Those samples made her so happy.