A cat watching tv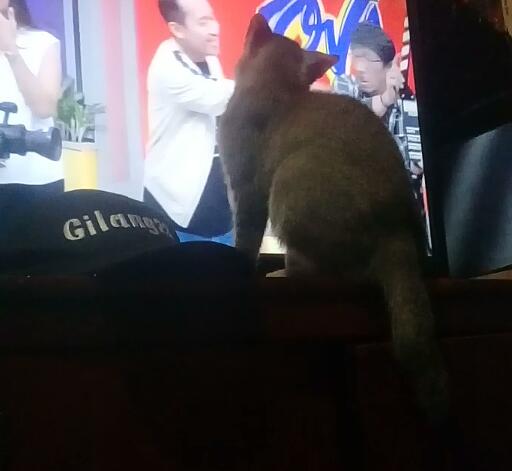 July 22, 2021 10:01am CST
Hiii everyone, This is petit, he is my cat. In my old post, he disturbed me by bite my calculator. And look what did he do! When i watch tv, he jump to table and sit on table in front of tv. He is not only sit there. He is watching also. Look his head. Look like he understand what's actor say and do, he move head depends on people on tv. And finally, i can't enjoy my watching time because his body that like a monkey, hide tv So guys, ever you feel you are slave of ur pet? Ever you give in for your pet? What should i do when i have a cat but naughty such a monkey?
6 responses

•
22 Jul
You should give him food maybe then he doesn't disturbing you for watching serial


•
22 Jul
@Andini
That's good his stomach full. Then maybe, he couldn't find a seat for sitting there, so he went on table



• India
22 Jul
Haha he's a funny cat and keeps you busy

• Mumbai, India
22 Jul
As I told you in my earlier comment. You would find the same answers from plenty of mylotters. Never trouble your cat and don't complain. If it is watching TV you have to serve him with some snacks while he keeps watching. ....you be at his service all the time.





• Ireland
26 Jul
Oh! cute cat. I have a ginger male cat that looks like him and my ginger is 4 years old.

•
22 Jul
If your cat watching so closely tv then one day he will need spectacles.



• India
22 Jul
Needs some entertainment..lol