Think About Them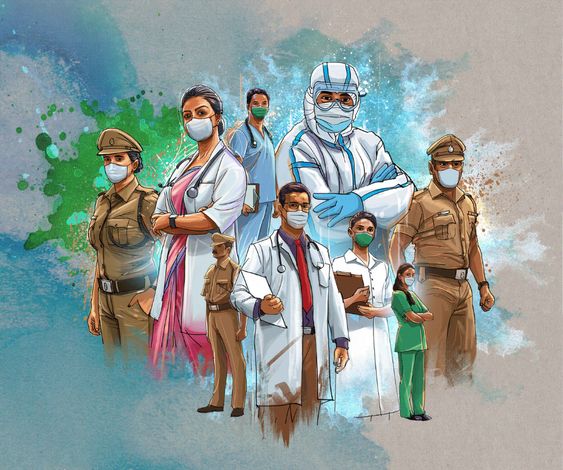 September 14, 2021 1:24pm CST
I am very grateful for the sacrifices of our front liners. The global pandemic has taken its toll on everyone and both Medical and Non-medical front-liners who are working in the midst of this pandemic are all heroes. I saw this one post on Facebook, a man posting about how proud and grateful he is to have his wife who is a nurse. She has to go to work and save people's lives instead of taking care of her baby. It's not only about the oath she took but also about how courageous she is, and it's not only Covid she is facing but also the faces of those families who lost their loved ones, the faces of those who suffer from pain from different accidents, and of course she will feel tired, exhausted, and sad. Sometimes she cries silently, sometimes she is just silent and never speaks. But in the end, she's always ready to go to work and save the people who are in need. So we should think wisely, stay safe. Think about her and the people who are giving their best, risking their lives to protect us from this pandemic. It's a simple protocol, stay at home, keep social distance, clean & disinfect, stay healthy, don't go out just have your things delivered to you. Start with yourself, think about them, because they also have a family who is waiting at home.
2 responses

• Daytona Beach, Florida
14 Sep
You're not helping anyone, least of all yourself, by living in a bubble. I am sure you think you're doing good by staying home, but the truth is... we need to get back to living. Do you realize, you risk your own health by not getting fresh air daily? Or being active and taking care of yourself? Or, you make yourself more prone to infection and viruses by being idol? The only time you should stay home and distance yourself from others, is if you're actively sick. We need people to go back to work to build up the economy. We need people living their lives again.