"Take your business elsewhere"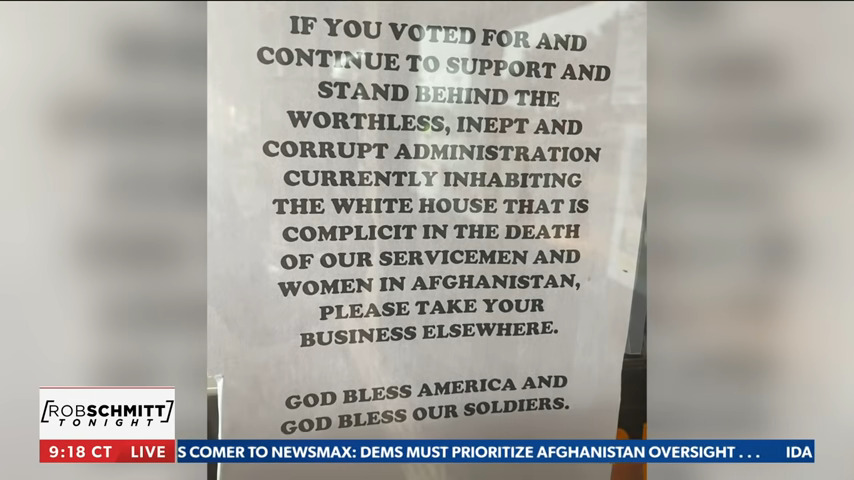 September 15, 2021 3:33am CST
Somehow, somewhere over the rainbow, something is boomeranging back at them. 'Them' that were alienating people in 2016-2020 from their diners for supporting the orange bad man. I just find this news distressing. The owner was expressing sympathies towards the families of 13 US military heroes who died in Afghanistan during the Biden-abandonment of US military, American citizens and $85 billion armory and weapons in Afghanistan over to the invasion of Taliban.

Diner owner Angie Ugarte speaks out against the disastrous pullout from Afghanistan and not allowing Biden's supporters into her establishment - via 'Rob Sch...
4 responses

• Philippines
15 Sep
The U.S. just gave the Taliban what they do not have....an Airforce


• Wheat Ridge, Colorado
16 Sep


• Philippines
15 Sep
Wel, it is his establishment and he can pick who gets the services he gives. Of course, there is more to the Afghanistan situation than what has been and is being reported.