Ready to start working.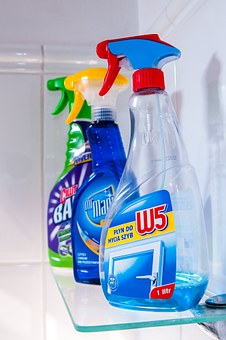 Chile
September 15, 2021 9:13am CST
Good morning, friends. Even though Leticia told me that she would come next week, now that I have the vaccuum cleaner I can´t postpone some of the house chores I was leaving for an uncertain future. So today, after I make my breakfast, I will clean up my room and the dining room. Then I´ll put Juanita (the washing machine) to work so that I can wash a load of whites. The sun is shining. What are you doing today?
6 responses

• Marion, Ohio
15 Sep
Not sure right now what all I will do today. Its on the cool side this morning

• United States
16 Sep
Our housekeeper came over to help me pack. She got a LOT done.

• India
16 Sep
Hope you are done with cleaning by now... What a lovely name .. for washing machine

• United Kingdom
15 Sep
We have that W5 stuff here in Scotland. I think Lidl sell it. Glad to hear that the sun is shining for you It has been shining here as well. Juanita is a nice name.for a.washing machine Our one is called Bosch. I cut the grass today. Just easing myself slowly and gently into being at home again

• United States
15 Sep
I am going to iron some shirts for Mile for church. Cook and do the dishes. We have mid week service at church this evening. Have a blessed day.