Did you watch The Departed?

India
November 30, 2006 9:50pm CST
Its the best movie that i have seen offlate.. It is a highly intense movie and u can see that till the end. Although the ending was a lil abrupt , the rest of the movie makes up for it in a big way. the performance of Jack Nicholson,Matt Damon and Di Caprio is awesome..
6 responses

• India
14 Dec 06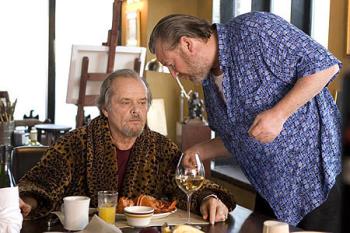 Yes I recently watched The Departed and I liked the movie. I liked Jack Nicholson's dialogue 'I don't want to be a product of my environment -- I want my environment to be a product of me'

• France
11 Dec 06
i see this film too, in france, it's a fantastic film and personally i hate dicaprio but i admit that in this film it's very convincing!!

• United States
8 Dec 06
I really liked it too. I thought Leonardo & Matt were so good. I really liked Mark Wahlberg too even though it wasn't a huge part or anything. I love almost all of Scorsece's movies though. He's great.



• Italy
5 Dec 06
I am agree with u.... one of the best action movie that i have seen! Jack Nicholson is the king!