Arana Tea / Herbal tea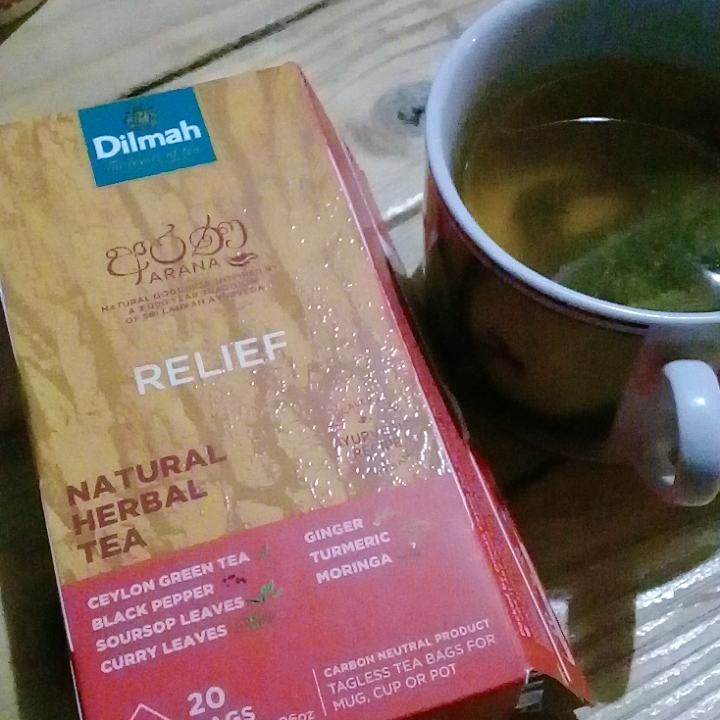 Philippines
October 12, 2021 6:12am CST
This was given to us by my soon to be brother in law. He works for the company who distributes coffee and tea blends. I tried drinking this variant of the herbal tea. And while drinking it, I carefully read the box. It contains a lot of herbs , roots and spices which was harvested by artisans in the forests of Sri Lanka. As I sipped more I can feel the relief it gave to my body specially the throat area. I read it has ceylon green tea, black pepper, ginger, soursop leaves, turmeric, and moringga. All of those are really good for our body. RELIEF.thats the variant and it did not fail me so far. I felt it and will drink again before I sleep tonight. Fellow Lotters do you have a favorite tea? Herbal or not?
4 responses

• Wheat Ridge, Colorado
12 Oct 21
The only tea I drink at this time is just regular black tea. That one sounds nice you get.


• Wheat Ridge, Colorado
13 Oct 21

• Philippines
12 Oct 21
@RebeccasFarm
Black Tea I have not tried it yet . What we have here and its mom who is drinking it is the chammomile flavored tea and the regular tea .



• Philippines
12 Oct 21
@Yadi22
Hello welcome to mylot and thank you in participating in my discussion . Yes I agree herbal tea is so good for our body.

• Raurkela, India
12 Oct 21
We too have herbal tea here. I used to take but I take green tea now.

• Philippines
12 Oct 21

• Raurkela, India
13 Oct 21
@iKONICNoona
I take it to refresh myself in the morning and I put some ginger, cinnamon,clove and turmeric to it.

• Ireland
15 Oct 21
I only drink herbal tea and in my home the only one I have is Lemon & Ginger. And when there's no stock that's when I buy something else like jasmine or chamomile.