Personal Essentials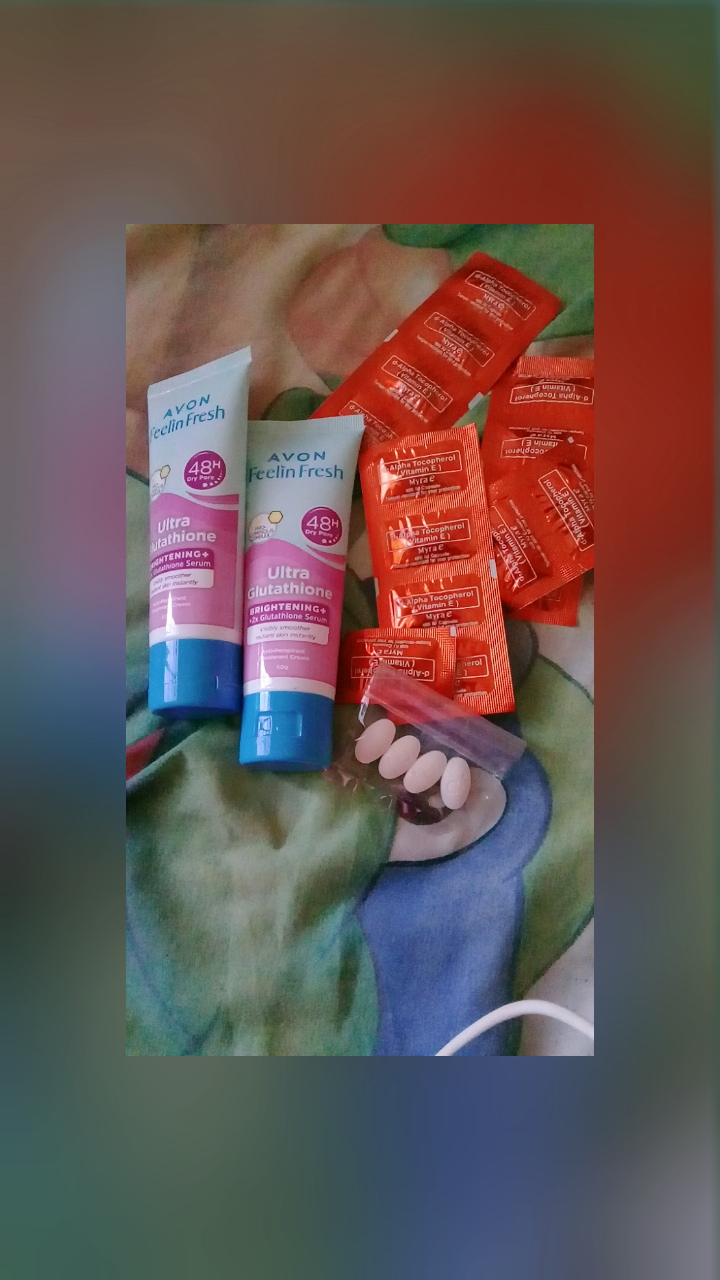 Philippines
October 12, 2021 7:02pm CST
I went to the market the other day and I bought some personal essentials for myself after completing and buying everything mom wants me to buy for the kitchen and food. I went to a store which sells avon products from lotion to deodorants and bought myself two tubes of deo . Then I went to a drugstore to buy supplements for my well being hahaha. I bought 4 tablets of collagen and 15 tablets of vitamin e. I felt that my whole skin gets dry after taking immune boosters while on quarantine. I bought only pieces I need because its a bit expensive . How do you fellow lotters take good care of yourselves? Specially on a limited budget?
5 responses


• Philippines
13 Oct 21
What brand and what supplements do you take?

• Philippines
13 Oct 21
@merrybelle2021
I am not sure of the brand, it is a women's daily supplement. But I always feel sleepy

• Philippines
13 Oct 21
@rakski
Some supplements I take after dinner like B complex and calcium because they make me sleepy.




• United States
14 Oct 21
@iKONICNoona
Oh, but I do spend a fortune on my creams, serums, and makeup



• Philippines
14 Oct 21
Thats a good way of taking good care of yourself without spending money.



• Philippines
14 Oct 21
@Nawsheen
Exercise and supplements are the best duo in taking care of yourself .

• Ireland
15 Oct 21
I'm always on a budget chingu(friend). I used to shop my personal essentials on German Supermarket because I like the results at an affordable price. But some of my vitamins is not there so I have to buy it in the Pharmacy.

• Philippines
13 Oct 21
I like your term, personal essentials, because it's true. What do you mean about getting dry skin from take immune boosters? Are you referring to Vitamin C? How much do you take in a day?

• Philippines
14 Oct 21
@merrybelle2021
Thank you very much . I felt my skin was dry because my family was put on wuarantine for two weeks because my sister got infected with covid 19. As a result the remaining family members who did not have covid 19 took immune boosters prescribed by our family doctor 3 times a day for two weeks . And I felt it made my skin dry . I took vitamin c 500mg once a day everyday.

• Philippines
15 Oct 21
@iKONICNoona
Do you remember the name of those immune boosters? Can they be taken without prescription?