A reminder to myself!! Don't ruin a good today by thinking about a bad yesterday. Let it go!!!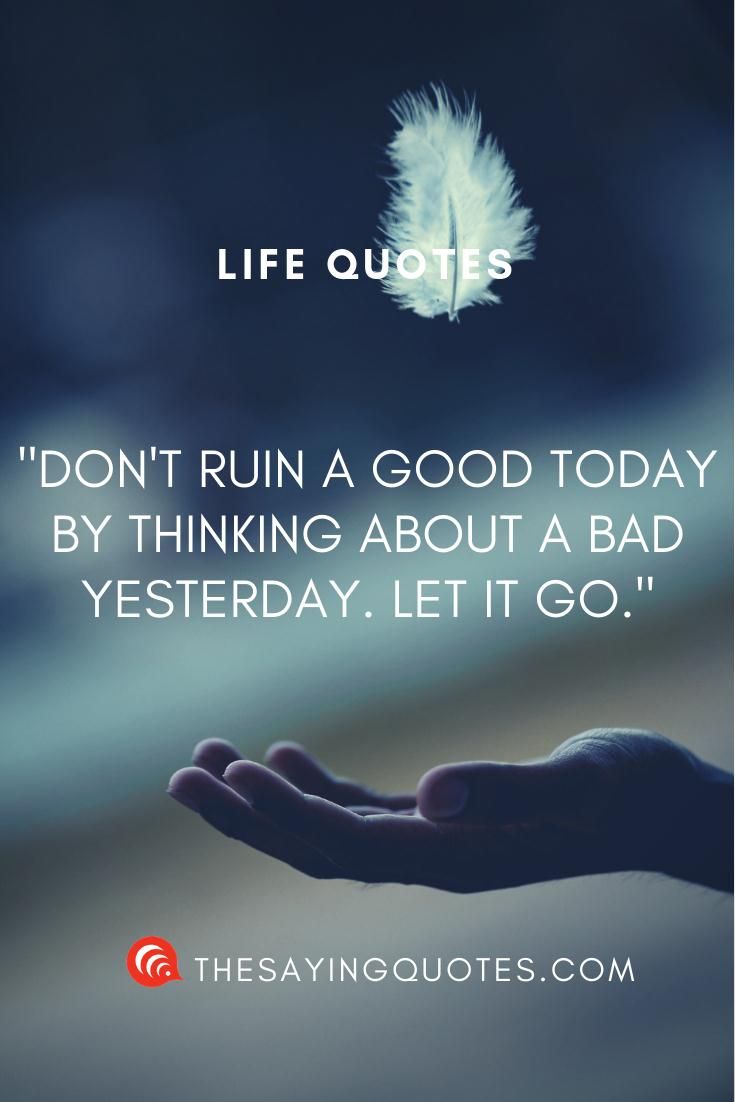 Surat, India
October 14, 2021 1:25am CST
Hi guys, Hope you all are doing good. I am doing good too. I came across this quote and it's apt for life. Yesterday was a bad day for me. I won't like to discuss here as it's too personal but I felt good today when came across this deep and meaningful quote. We should take each day as a new day and don't have to ruin today by thinking about a bad yesterday. It's difficult at times for us humans to shut our mind and let it think good but we all can keep trying in life. I am trying to divert my mind by coming here as it's my happy place. I like to write my thoughts here and to read posts of all you wonderful people. Have a great day. Take care!!!
9 responses

• India
15 Oct
It's is a very good quote.thanks for sharing. We all need to remember and follow this


• Wheat Ridge, Colorado
14 Oct
I have to live this way or I could never move forward

• India
14 Oct
I agree.We can keep trying to let go of the past and live happily as much as possible.



• United States
14 Oct
It works although it is hard to do. I am glad I let yesterday go.

• Montrose, Scotland
14 Oct
You need to let it go Draw line in sand Move on