The Burari Family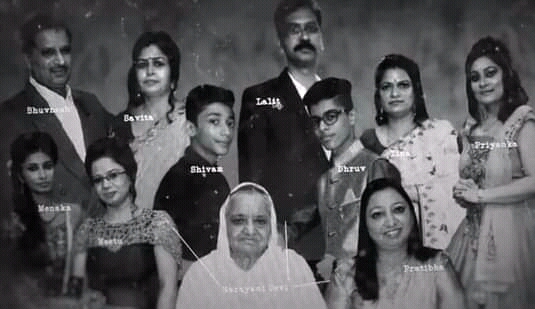 Philippines
October 15, 2021 2:34am CST
Hello there fellow Lotters! How is everybody? I know my discussion title is a bit confusing or some may be curious. My first time to know about this family yesterday , when I logged in into my social media account . Their pictures is all over the internet . They are from India and they suffered the most horrible event of their lives. Its a documentary of a true to life story that happened to 11 members of a family who committed suicide all at once. The lone survivor was their family dog who was tied in a leash in their terrace . Medical experts has lots of theories about what happened to this family, why they resort to committing suicide. It was shown on netflix and I think they released it in time with mental health awareness this October too. I am praying for the souls of the 11 members of the family and watching the documentary made me check on my family members too specially their feelings . Stay safe everyone and be sure to let our family and relatives feel that they are loved and valued . Pcto for the picture.
6 responses


• Philippines
26 Oct 21
@Nawsheen
There are alot of suspicions and yes one of those was the ritual that they believe

• Philippines
27 Oct 21
@Nawsheen
We cant blame them if they believe what they believe to be true. Praying for their souls .

•
16 Oct 21
This is really shocking and I have to say I didn't know about this until I read your post. I want to watch the documentary on Netflix. What's the name of the documentary so I can find it and watch it. That's just so sad that every member passed on. This is just incredibly heart breaking and I want to see the doc so I understand what happened. I will definitely have them in my prayers. All I can say is that I hope they are all in heaven together. When you have a sec please send me the name of the doc. Stay safe and have a good night.

• Philippines
26 Oct 21
@WomanWarrior1969
So sorry for the late reply . Its titled House of Secrets .Hope you can watch it.

•
1 Nov 21
@iKONICNoona
Thanks so much for getting back to me with the title. I'll have to watch that this coming Saturday.


• Wheat Ridge, Colorado
16 Oct 21
Well I have one thing to say..I hope they are together and happy now in the after life..RIP

• Philippines
26 Oct 21

• Ireland
15 Oct 21
Oh! My god, that's beyond my understanding on how did that happen.

• Philippines
26 Oct 21
@asianlady
I was shocked too when I found out about it.