Good Night, myLot !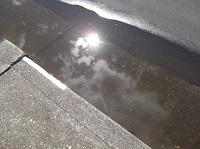 Petaluma, California
October 17, 2021 11:35pm CST
Going to bed a bit early so that I can get up in time to eat breakfast, catch the bus, and head to work at the in-home daycare. I've already got my lunch packed for tomorrow, and everything else ready to go. Angel's not going to be happy with me leaving her most of the day, but that's the way it goes sometimes. I tell her when I work I'm able to get money to buy her food and treats.

Good Night from here in California, and I will "see" you myLotters sometime tomorrow !
4 responses