Traditional Fishing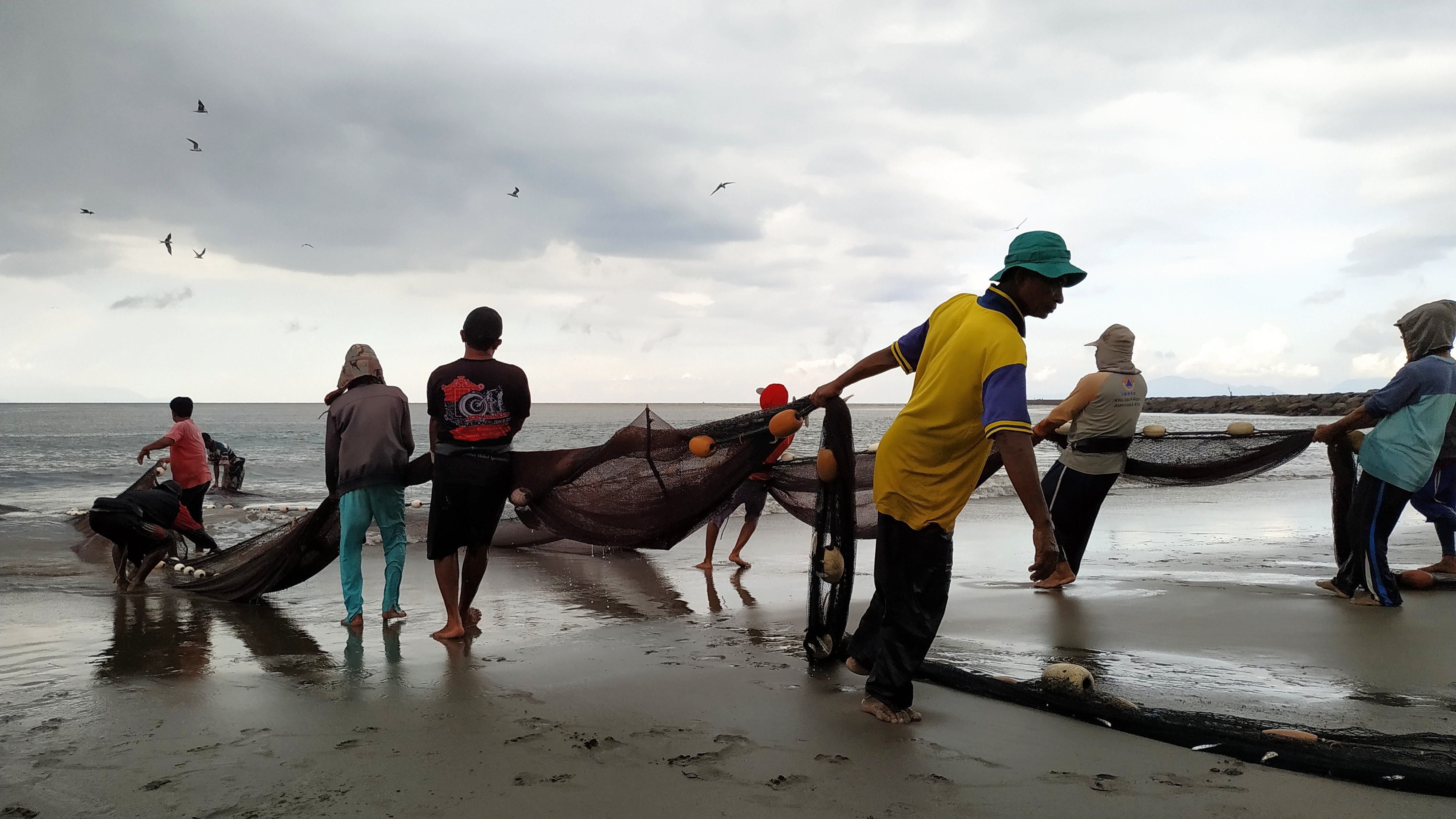 Indonesia
November 3, 2021 9:56am CST
I like the beach atmosphere. Every afternoon I spend time watching the fishermen catch fish in the traditional way. They use a land trawl that is brought to the middle of the sea and then pulled together to the beach. The key to traditional fishing is cooperation between fishermen. They pulled it slowly and carried out simultaneously from both ends. A very solid form of cooperation.
4 responses


• Indonesia
4 Nov
Being far from the sea doesn't mean you can't enjoy the beach atmosphere. Occasionally use vacation time by going to the beach. Would have been nice. Sometime I will post again the activities of the trawl fishermen.

• Philippines
5 Nov
@almubarak
Yes we also go to the beach but I haven't seen fishing activities. What I usually see at the beach are people swimming. There are small boats that carried fish already caught far from the beach.

• Indonesia
5 Nov
@pahak627
It's the same at our place. However, there is a tradition in some places, namely catching fish using a land trawl. This tradition has been passed down from generation to generation.


• Zagreb, Croatia (Hrvatska)
3 Nov
they are a team and that's important


• Indonesia
4 Nov
Yes, they are members of the fishing community. They work in groups, where profits are shared equally.

• Philippines
5 Nov
I never see a fisherman fishing the traditional way nor the modern way for we are far from the seashore or sea.

• Indonesia
5 Nov
Actually quite a lot of fishing activities and the way they catch fish. If you have time please join the fishing boat to see them catch fish. Or you can also watch it on YouTube --

tradisional fishing merupakan cara menangkap ikan secara tradisional menggunakan pukat darat. Di Aceh tarik pukat sudah berlangsung secara turun temurun sepe...