Yet another flower is waiting for rains to subside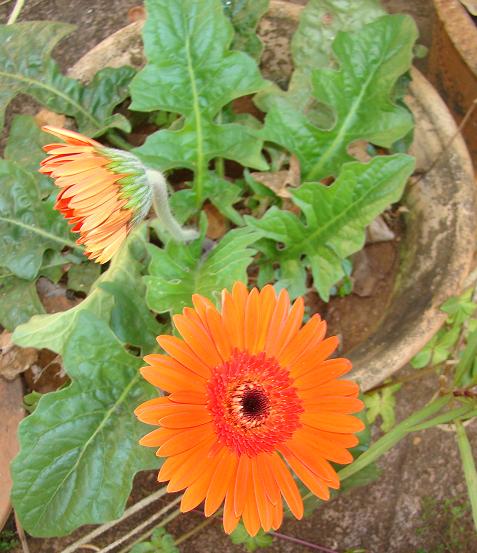 India
November 6, 2021 7:45am CST
Most flowers in our garden enjoy a bit of warmth but this year the rains have interfered. Gerbera is one such flower that has yet not bloomed. If the weather was right by now our garden would have been a riot of colour. I am now getting used to see wilderness and that is how our garden looks with just those flowers that love rain. Patience is running out
5 responses

• Philippines
6 Nov
So there is constant rain in your country. We also have rains here so that I haven't repotted my plants yet. But the whole day today there is no rain but still haven't done some repotting because I have to do other things. I just hope that there will be no more rain in your country soon.

• India
6 Nov
This is not normal here. It rains in the night and heavily

• Philippines
6 Nov
@allknowing
We had that too last month until a couple or 3 days ago that there is no more rain.

• United States
6 Nov
I am sorry to know the rain is spoiling.

• India
6 Nov
It has both plus and minus points

• India
6 Nov
Rains have stopped in the north. I'm going out for gardening.

• Los Angeles, California
6 Nov
We have the opposite problem - we do not have enough rain. Plenty of sun, but often too much sun - many plants fry. I hope your Gerbera hangs on!

• Marion, Ohio
6 Nov
The last of my daisies are done now that we have had frost. Hope yours bloom soon