It isn't even the weekend and things are getting weird!!!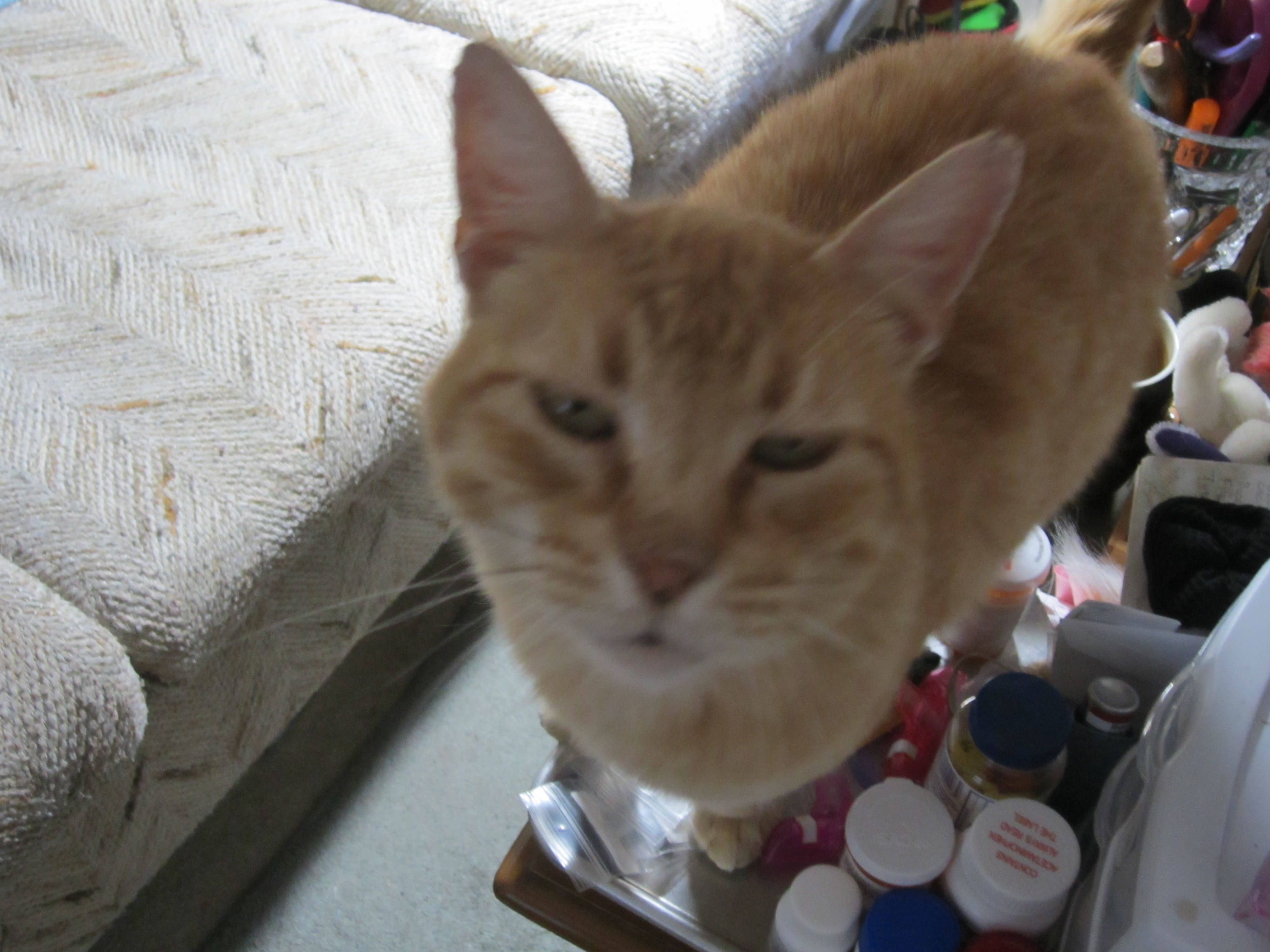 United States
November 12, 2021 10:59am CST
I've been "Off the Lot" a lot of late. I've been homeless for a few months after Bill died. Then I moved into a, of all things, a "Senior living facility". Shoot I didn't know I was old!!! Then I lost, not misplaced but LOST the money order for my rent...not that it amounts to that much. I searched for hours for the darned thing and finally gave up. I crawled in bed and slept, interrupted by trips to the bathroom...I didn't think I drank that much tea!. Got up the next morning to the strangest noise...had no idea what the devil it was. Found out this morning, it's the heater blower. It sounds more like WWII when it starts up. My neighbor waltzed in at noon with lunch. She's a good cook but Martha Stewart she's not. It was meat loaf and was it spicy!!! I cut the spices with the mashed potatoes. All in all it was good. We had a good talk about the people who run this asylum. We have all sorts of old people here that get dumped here by their kids who want their parents houses to sell and they'll pay the reduced rent of $200 or so. That's while there are people who are homeless who could use the roof over their heads....I could thump that drum for pages and get nowhere. My neighbor is a proper British Chap. I adore him! He stopped by yesterday morning and asked if I could button a shirt and do his top button and his cuffs for him. My heart strings melted at how he asked, "I hate to impose, but could you possibly do my top button for me? Also with the wind blowing it's a bit cold up the cuffs could you possibly? Oh and this shirt just came back from the cleaners?" I could have hugged and kissed the living daylights out of him he was so darling. I managed to control myself. He never comes in my apartment, he always stays outside, yet it seems like a touch of magic happens when he comes to the door. This time the elusive money order for my rent appeared. On my work box. Beside my easy chair, in front of my television. My neighbor couldn't have put it there because he never enters the house!!! Needless to say the relief was great and the money order was filled out, addressed, put in the envelope, stamped and mailed yesterday. It was $175.00 which is quite a bit of money but I could have scraped it up if need be, but I am soooo relieved to have found it and thank the magic that made it appear on my work box. My apartment is a total mess. I cleaned up my storage unit and 99% of the contents went to charity. The 1% either ended up in my apartment or back in storage. The stuff in my apartment (which has now become "Studio 208") is bear making supplies. I am going to start back into making teddy bears which I did full time when my Mom was alive 22 years ago. I only did it part time after she died, and stopped completely when Bill died a year ago. I am going to work full force on bears and get through the huge pile of fur (faux, mohair, and upcycled real furs....only used fur coats, stoles and throws are used in real fur bears preferably older furs) waiting for me. That's going to be hard because more is added to the pile constantly. About 8 months ago I got a motorcycle and have been racing down the road on it. I surprise a lot of people because of my age and I'm riding a motorcycle. I didn't see anything unusual about it. Of course there aren't many women riding cycles or scooters in my area to start with sooo, I guess that alone is unusual. Then I turned 69 in October so I'm an old bat that the kids make nasty remarks about....and they'll be hearing soon. So far Friday has been interesting, at least for me. I admitted I'm old-not that I'm going to do anything about it. No rocking chairs on the porch for me. I'll get the battery in the cycle and off I go. I have lost a lot of weight. I usually wear a 3X tee shirt (no before you gag and turn green I'm not a size 3X, I just don't like things fitting closely to me) so I can move around easily. I tried on a XL and it flops around like the 3X do. Score one for the old bat. I woke up at one point early this morning after dreaming I had a fish hook stuck in my nose, one through the top and one through the bottom part of my nostril. Thankfully I'm not one to suddenly sit up!!! I had a cat claw stuck through my nose and she was trying to get it loose by pulling up on it. I would have been headed for the hospital for sutures if I hadn't been careful. I haven't had the guts to check, she had the claw stuck clear up to the paw pad. But the nose doesn't hurt that's all that counts. (For those who are curious, she is a beautiful Maine Coon tabby. She came to me as an abused lady who had had a severe back injury that doesn't allow her to jump any heights or jump down any heights. She's past the extreme terror of humans but the back problem is forever.) Before I end my reign of boredom, I just saw a bit of cat hair dart across the floor. Both the cats and I spent the first couple of months here thinking that the fluff was mice. Petey, especially, would go after them, grab them, then spit them out. I encountered my first one, which was darker in color so it had to be Jonesy's fur, and about jumped out of my skin. It stopped at my feet like it was challenging me to pick it up, so I did. I discovered quickly it was fluff and popped it in a waiting trash can. The next capture was by Petey. It was during my go through and get rid of period. Suddenly he came alive, he jumped up, assumed the attack position, (at which point I told him all the dressing was unnecessary) and he lunged. I'll be hanged if he caught a mouse. He came up to me with his capture and I praised him thoroughly and told him how great a hunter he was, but one mouse wouldn't feed one person and two cats. Besides I wasn't into killing anyhow. Petey sighed (YES they do sigh and his was a very disgusted one at that), sat down and waited. Finally I struggled up from the chair and asked him what he wanted. He went to the door, I told him he wasn't allowed to go out, but he scratched at the door. I opened the door and went out with him. I live straight across from the elevator and he went to the elevator and turned the mouse loose right there. The mouse slipped through the door and apparently went down the wall to his nest. Petey turned, shot me a dirty look and went back in the apartment. I tagged along behind and he had already taken up the prime spot in my easy chair, shooting me a "move me if you dare" look. With that I will wish you all a pleasant weekend and IF you celebrate it, a very Happy Thanksgiving
3 responses


• United States
14 Nov
I have to get a grip on a couple of people and let them know that the bank closed down and isn't lending money any more. I also am going to get going and start making teddy bears full time again and get the tons of fur I've collected over the past four years used and I'll start selling them again. Hopefully my frame of mind will improve.

• Marion, Ohio
13 Nov
Glad to hear things are going pretty good for you.

• United States
14 Nov
It feels good to be back and talking to some of my friends again. I've missed the Lot a great deal.

• Daytona Beach, Florida
12 Nov
Sounds like you have been busy. I'm glad to hear you found your rent and you got it sent off in time. Your cats are cute little things, too.

• United States
14 Nov
My cats thank you for the compliment...Petey's curled up on my sewing table right now waiting for me to get to work on sewing on teddy bears...that's going to be a bit later. Jonesy is in her favorite spot in my walk in closet sleeping. She is such a sweet lady and such a love bug for all the abuse she's been through during her life. I'm so glad she found a home with me. They consider it their prime job during the night to guard me through the night and also during the day. There isn't really too much that gets past them. Plus they are my care givers since I live in so much pain- I can't do enough for the pair with all they do for me. I think that's why I brag about them so much on the Lot.