The graveyard is flooded!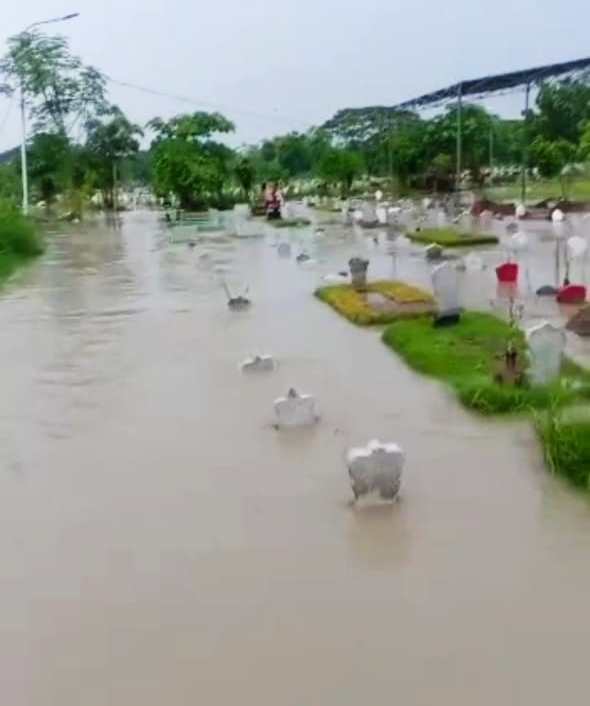 Indonesia
November 24, 2021 6:37am CST
I just received a photo from a friend. He worked as a gravedigger. He told me that his workplace is currently flooded. "Poor, they used to feel the flood when they were alive. When they died they were hit by the flood." He said it was not unusual for a body or bone in a grave to come out. I think this is terrible. Has anything like this happened at your place?
6 responses


• Germany
24 Nov
@Faster16
Oh yes, it is. Germany is a clean country. If you leave your waste somewhere, say, in the woods and are found out, you have to pay a fine. All households have to have a garbage can and they pay for the service that they're emptied regularly every two weeks.


• Zagreb, Croatia (Hrvatska)
24 Nov
i think it did, in some places, last year or so. terrible.

• Zagreb, Croatia (Hrvatska)
26 Nov
@Faster16
my region had. but, personally, no.


• Corsham, England
24 Nov
We do get some flooding in England but not in the area I live. Some people have had to evacuate their homes and lost all their possessions in some years; a few lost their lives. Not this year fortunately as we haven't had so much rain.

• Corsham, England
24 Nov
@Faster16
Yes this year it is much better than previous years so far.

• Marion, Ohio
24 Nov
Here most bodies are in a casket that is then put in a vault buried in the ground. So flooding would not cause that kind of problem.


• Roseburg, Oregon
25 Nov
Nothing like that has happened that I know of. That is really sad.