Fresh Lumpia is the best for snack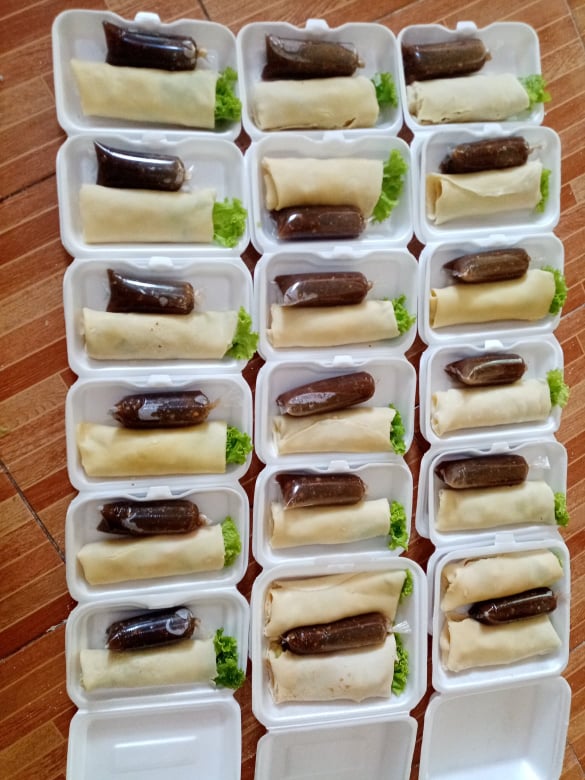 Philippines
November 25, 2021 7:56pm CST
This is a fresh lumpia that I cooked at home and sell at a cheap price. It's simple to consume but difficult to prepare. Yes, because the ingredients must be cooked in a long long procedure. I no longer sell this kind of food, 'coz the ingredients are so expensive. However, this is also one of my favorite food to eat, I love the toppings sauce with peanut butter mixed with vegetables and meats/seafoods inside the wrapper. It can be served as appetizers but it is also commonly provided as an afternoon snack. How about you? Have you tried eating fresh lumpia?
9 responses

• Philippines
26 Nov
Owh sorry.. you can search this kind of food
@youtube



• Philippines
26 Nov
Here in our country, yeah, they sell it in a cheap price depends to the expenses of ingredients, but if you want some, just search this fresh lumpia youtube.. :)

•
26 Nov
@agentx053193
What ingredients use to make the white part is that flour?


• Philippines
26 Nov
What part of the Philippines do you live in?



• Roseburg, Oregon
26 Nov
Never had it before but it sounds really good.


•
27 Nov
For my snacks, I sometimes cook toasted peanuts or popcorn. I got to taste fresh lumpia before and hope to taste another one.