COMPETE OR COOPERATE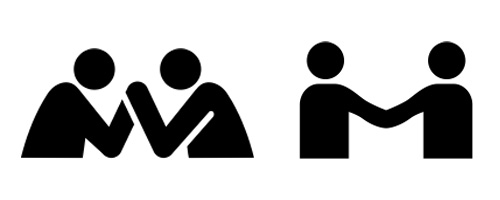 Bhopal, India
December 1, 2021 8:15pm CST
Our education system is teaching how to compete. It will teach you how to fight and come first. It will not teach teach you how to be Creative ,Loving,and blissful without comparison. You can not be happy just being first. Whenever you compete you can not be creative. I invite myLotters to give their opinion which education system or business model is better.
7 responses

• Lake Charles, Louisiana
2 Dec
I have learned when I went to work for a pizza delivery company that it is nice to cooperate with the competition instead of trying to run them out of business with pizza trades.

• Bhopal, India
2 Dec
If your Emotional Quotient is very high than you cooperate. If your Intelligence quotient is very high than you will compete.

• Walnut Creek, California
4 Dec
@ajeetchamania
What if you are high in both areas? I believe I am. But there's also the Mach Scale, on which I score quite low.



• Bhopal, India
2 Dec

• Philippines
3 Dec


• Daytona Beach, Florida
2 Dec
What school did you go to, because that's all false. You can be creative weather you join forces or if you compete. At the end of the day, you have to learn to be comfortable in your skin, and take what life tosses at you.

• Walnut Creek, California
4 Dec
I think both competition and cooperation can be healthy. As an athlete, I grew up competitive. But I've noticed that many non-athletes are competitive in other areas. As I age, I maintain my cooperative tendencies, and have become less competitive. Actually, I'd say my creativity has increased, but it would not say it's BECAUSE my competitiveness has decreased. So these questions are still open foe me.


• Walnut Creek, California
4 Dec

• Bhopal, India
4 Dec



• Bhopal, India
2 Dec
Cooperative student will be a good manager.He satisfy upper and lower level also. But competitor will destroy lower and un pleased upper.You are right combination of both will be excellent.

•
3 Dec
We need uniting force to grow better.I prefer to cooperate.

• Shenzhen, China
2 Dec
likely this ciucumstance resulted from fierce competition,at some developed big city here,people always lived under competition and pressure,living in such a city is hard.Thus,education system usually teach people how to compete for living.but in many other citys,the case is other way round.