Healing the cough in a natural way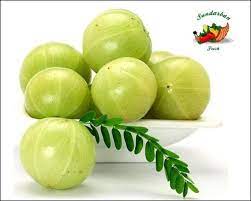 India
December 24, 2021 1:16am CST
Good day to all. It is winter time in our part of the world. It is very common to get cough and cold. Years back, I used to get cough in winter time and it lasts for three months even if taking much medicines. It is an old story and now I am happy to say 'Cough' never disturbs me that way. Now any one in my home got cough then I am treating it my own natural way. Indian gooseberry juice with a pinch of turmeric powder in early morning, in empty stomach will heal the cough within a week. Yes, it may take one week to get relief but it won't come back for long time. A word of caution, - 1. People have acidity problem, is not recommended to take the same in empty stomach. 2. Those who are taking medicine for diabetics also take bit extra care, Gooseberry can reduce blood sugar so people who are taking medicines may be affected badly. Nature is always wonderful and natural things won't give quick relief, but slowly and steadily. Wishing you all good health and happiness.
10 responses

• Philippines
24 Dec
I have looked this up online called amla right. I wonder if it will grow in our country there are seeds/seedlings for sale.

• Philippines
24 Dec
@Sreekala
I watched it on youtube Sadhguru was explaining about how to strengthen immune system.


• United States
24 Dec
Amla is available here in the US in powder or pill form. I wonder if the benefits are equal to fresh berries or juice? If I get a scratchy throat or a cough, I use mentholatum on my neck and chest and drink hot lemons with honey. If the cough is bad, I'll stop smoking for a few days lol.

• India
27 Dec
@Vikingswest1
Powder is available here, it is an essential ingredient for hair care, especially while treating grey hair.( Adding with henna powder )

• United States
24 Dec
@Sreekala
I saw that. The vitamin C is high and WebMD states that it is effective in lowering risk for many diseases and illness. I will pick some up next time I go out. I haven't seen any of the gooseberries in the stores around here so they may not be an option.


• India
24 Dec
When in Chennai I once had the gooseberry juice and it gave me a chronic dry cough problem.... Went for whole 3 months

Before that I had never had any issue with it. Nor did later, when I changed the city.

• Roseburg, Oregon
24 Dec
I hope you stay in good health to.


• Bangalore, India
24 Dec
That's a powerful remedy and a well tested one. I use amla a lot when in season. And it's good for diabetes too. It will not only keep the cold and cough away, but will keep you healthy and stronger in all other ways too.


• India
27 Dec
@arunima25
In Summer it is not available in Delhi. But I have seen in the month of June in Kerala is it available as plenty.

• Bangalore, India
27 Dec
@Sreekala
Yes, it's the season and it's reasonable right now. We get it throughout the year in Bangalore but then rate increases after March.



• Surat, India
24 Dec
Glad to know about it. It's a useful tip.




•
24 Dec
Gooseberries are of preponderant importance for any household. It works as a natural remedy in a multiplicity of situations.

•
24 Dec
does this help with allergies? my cough is only in the mornings but goes away after a couple hours. It's daily and been going on for years.