Can You Believe that She's So Young? (Well, Maybe Not YOUNG-young; but still, younger than ME!)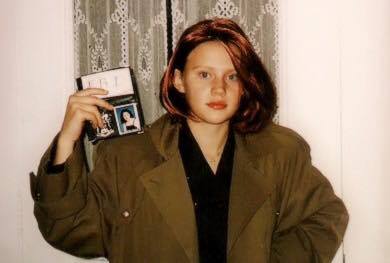 Oklahoma City, Oklahoma
January 5, 2022 2:44pm CST
Looking over 'the birthdays that are occurring on this year's Epiphany (Three Kings' Day),' I noticed that Kate McKinnon was one of them. No biggie ... but wait! "1984?" (Yep; I checked! https://en.wikipedia.org/wiki/Kate_McKinnon

) What with all the definitely-elderly politicians she's been portraying, I thought
for sure
that she was in her 40s-or-50s by now; but no! in 2022, she's turning 38! Makes me think of Ralph Machio (from the
original
Karate Kid
, now in the top-rated-on-NETFLIX
COBRA KAI
): I saw him on
THE LATE SHOW with STEPHEN COLBERT
the other night, where Stephen mentioned it---you look at him, and think he's in his upper 40s or 50s ... close---SIXTY!
1 response

• Zagreb, Croatia (Hrvatska)
7 Jan
i knew she was younger but not this young,cool!

• Oklahoma City, Oklahoma
10 Jan
It's a weird thing about 'getting older' when you're a fan of long-running TV-shows---I 'grew up' watching
SATURDAY NIGHT LIVE
, so
SNL
's stars were always "my parents & aunts & uncles & grandparents." But now, they're 'MY GENERATION'-&-younger! It's like, How did that happen? Or on
The Simpsons
: starting out, I was Bart Simpson's age; but now I'm in 'Generation Homer'!


• Zagreb, Croatia (Hrvatska)
13 Jan
@mythociate
yes, it's a strange time turn.