Daily Bible Study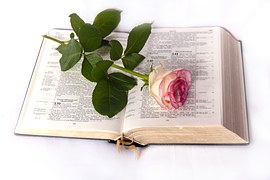 Green Bay, Wisconsin
January 15, 2022 8:10am CST
Day 216 Psalm 119 Psalm 119:33 HE. Teach me Your statutes, O LORD, and I will keep it unto the end. 34 Give me understanding, and I will keep Your law; yea, I will observe it with my whole heart. 35 Make me walk in Your commandments; for therein do I delight. 36 Incline my heart unto Your testimonies, and not to covetousness. 37 Turn away my eyes from beholding vanity and quicken me in Your way. 38 Establish Your Word unto Your servant, who is devoted to Your fear. 39 Turn away my reproach, which I fear; for Your judgments are good. 40 Behold, I long after Your precepts: quicken me in Your righteousness. What have you wanted so much you would do anything to obtain it? You made promises, made phone calls, sent letters, showed up in person to show how serious you were in what you wanted to do. The psalmist prayed for God to teach him His statutes. He wanted to understand God's law. The psalmist knew if he could understand God's law, he could keep it. He knew God's judgments were right and fair and wanted to put them into practice in his life. As Christians, you have God's law at your fingertips. How often do you read it or look at it? Most Christians are of the opinion they don't need to know God's law because Jesus fulfilled it. Yet, when you read God's law for understanding, you see a lot more than laws, you see God's heart for His people. God's law delighted the psalmist. He understood that the more he studied the law, the more he knew God's heart. When you purpose to spend time with someone, you do so to know them—how they think, act on a given situation, what makes them laugh, cry, causes them to sit back in wonder. When you spend time with God, you do the same. You get to know Him. You can't know Him if you don't spend time in His Word. His Word isn't only in the New Testament, it's the entire Bible. It's the Law. It's Israel's history, how He interacted with His people. It's His promises. It's knowing He will never break His promise. That is what the psalmist wanted to know and took delight in. He studied God's Word so he could get close to God and know His heart. Get to know the God of the Bible today. Know His heart, hear Him laugh, see what brings Him joy. Then you too will delight in God's Word and will find being with Him the best part of your day. Let's pray: Father, help me spend time with You in Your Word. Let Your Word be my delight as I get to know You better. In Jesus' name, I pray. Amen. Copyright © 15 January 2022 by Valerie Routhieaux Image courtesy of Pixabay.
1 response

• Nairobi, Kenya
17h
Amen. Only God can help us serve him faithfully and he alone can keep us from temptations. Verse 33 only proves that It's God who can MAKE us walk in his commandments although He doesn't use force

• Green Bay, Wisconsin
17h
True, He never uses force. Have a blessed day.

• Nairobi, Kenya
17h

• Green Bay, Wisconsin
17h