Romantic gifts?

United States
December 1, 2006 1:28am CST
What is the most romantic gift you have ever recieved? How was it presented to you? What age were you when you recieved the gift and who was it from?
4 responses

• India
1 Dec 06
I got a swater(woolen) from my girlfriend.she made herself for me n she gifted to me.I was 26 yr old.Now she is my wife..We got Love marriege..n we r very happy.


• United States
1 Dec 06
I'd have to say the engagement ring from my husband. I was 21 and he gave it to me in our livingroom. He got on his kness and poped the question.

• United States
1 Dec 06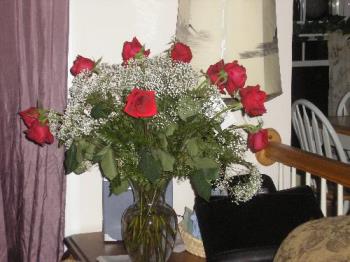 i'd have to say the roses my fiance had sent to me for my 19th birthday. He is in Iraq and was unable to be here so he had his mother call my work to find out my schedule and ordered flowers to be delievered there for me. it was sweet and very thoughtful.