who thinks edmonton oilers will rip it up this season

Canada
6 responses

• Canada
6 Dec 06
I am an Oilers fan for life and will always support them no matter what. However, the loss of Pronger was a huge blow and I honestly don't see them getting back to the Stanley Cup Final for 2007. They will probably make the playoffs but the 1st or 2nd round is it. I hope I am wrong and when it comes to playoffs, anything can happen. Go Oilers Go!

• Canada
6 Dec 06
I really think the Anaheim Ducks are a strong contender for the Cup, especially because of Pronger and Neidermayer. You cannot replace a guy like Pronger and the Oilers are showing that. But I'm still an Oilers fan! Even though I still want Pronger back! Alright let it go already.

• Canada
31 Dec 06
Of 2 teams I would love to see get the cup my first choice would be Toronto and my second pick would definately be Edmonton...if a team deserves the cup they do...that is a team that everyone has just completely given up on and last year when they went as far as they did, paople were just blown away....they couldn't believe it...well geuss what...the Oilers are back and I just hope they can give 100% and show what they are really made of...


• Canada
26 Jan 07
I wish you were right, believe me. But another run for the Stanley Cup is very unlikely at the moment. If the oil plan on doing anything in the playoffs (or even making it for that matter) we are going to have to fill up the hug gaps on our blueline. The last game we played before the all-star break we had 4 rookies on our blue line! Injuries are killing us, the loss of Moreau early on in the season really hurt us, and the fact that Staios and Tarnqvist are injured does not help our already struggling defence. K-Lowe is going to have to make some big moves come the trade deadline if we are going to be contenders once again. Picking up Brian Leetch off waivers would be a great idea. There has been great speculation Brewer could be heading to Oil Country, as well as Pitkanen from Philly and Sheldon Souray from Montreal.

• Canada
5 Jan 07
I don't really watch hockey but sometimes I watch it with my boyfriend. This year the Montreal Canadians are doing really well. They are way better then next year and thanx to their really good coach and good goalies (gooo Huet). I'm hoping that they gonna win the cup this year, But a while since the last time they won. But they are still the team who has won the most cup. GO HABS GO!!

• United States
7 Dec 06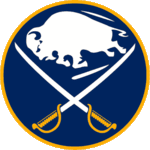 I'm not a betting person, but if I were my money would be on the BUFFALO SABRES!!!! I have grown up watching the Sabres (I live in Buffalo), and it's about time that we had an awesome, winning team. WE BELIEVE- this is our year! The parties are already planned.