The Obon festival in Japantown in San Jose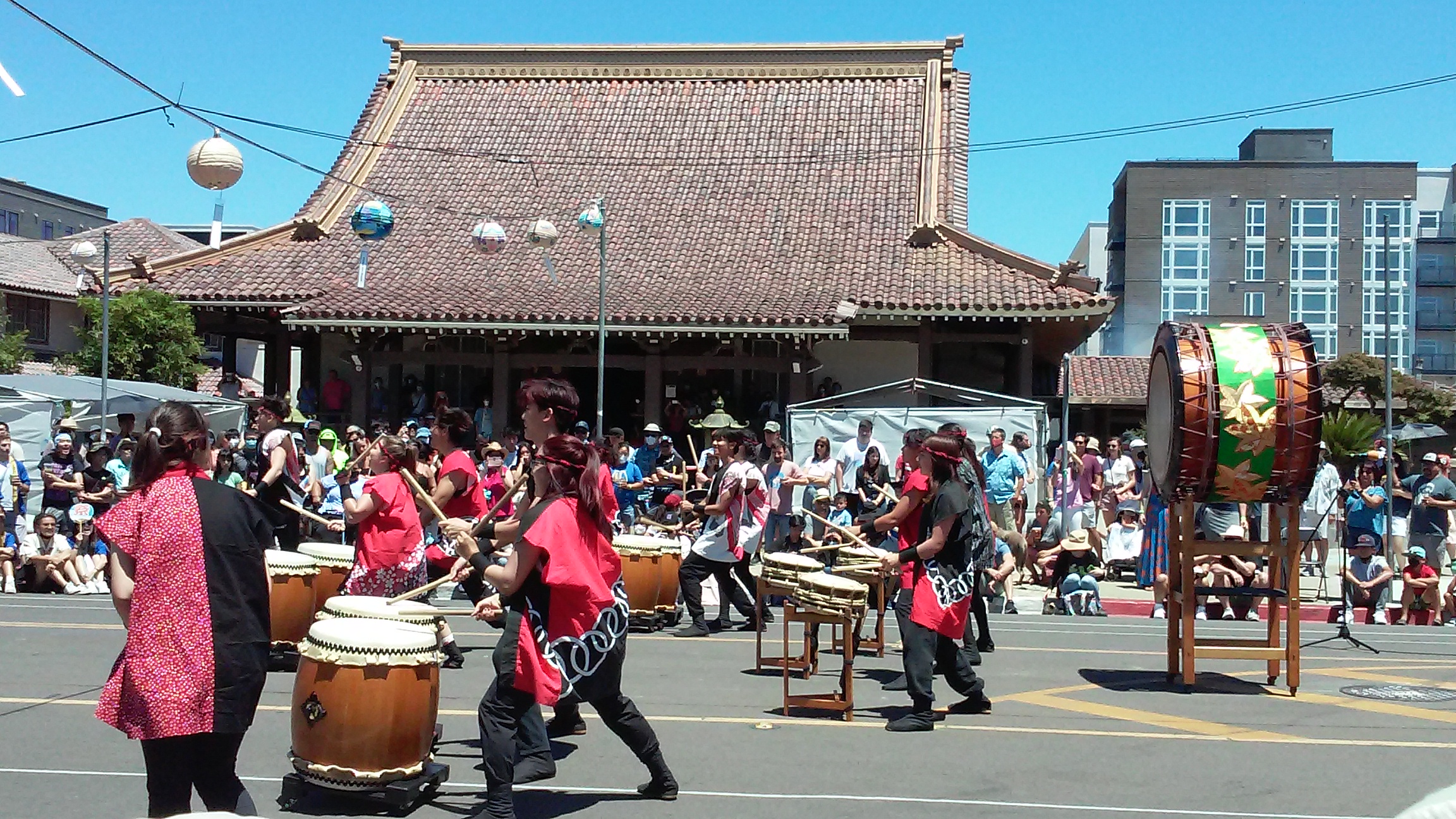 San Jose, California
July 15, 2022 1:08pm CST
This is the Obon festival in Japantown in San Jose on Sunday. You see Taiko drummers here. This is the first in person festival in 2 years. It is held by the San Jose Buddhist Church Betsuin. It is not as large as the Nikkei Matsuri festival. At the festival you can check out the church, get food at the food court as see the performances by taiko groups. The festival is in honor of the dead, and in Japan has special meaning this year due to the assassination of Shinzo Abe, the former prime minister. Mountain View is having an Obon festival but is limiting it to church members.
3 responses

• Los Angeles, California
15 Jul
Obon! I guess the last one we went to was in 2019 - before the pandemic. We would go every year to my old Japanese language school for Obon. I think we already missed it for this year (I think it was late June) - maybe next year we will feel better about attending.


• Los Angeles, California
16 Jul
@Aquitaine24
Yep - Obon is for commemorating our ancestors. Do you do the Obon odori (dance)?

• San Jose, California
17 Jul
@much2say
no I wasn't there for the dance. I think it is in the evening.

• Los Angeles, California
17 Jul
@Aquitaine24
I used to do it when I was a kid - went to practice weeks before too. When we have gone, my daughter wants to do a song or two - very easy to pick up. I sure hope we can go next year!

• Defuniak Springs, Florida
15 Jul
This sounds like fun! I miss going to Chinatown in downtown Portland, Oregon where I grew up

• San Jose, California
16 Jul
Have you ever been to the one in San Francisco? If so, how do they compare?