My Favorite is in Season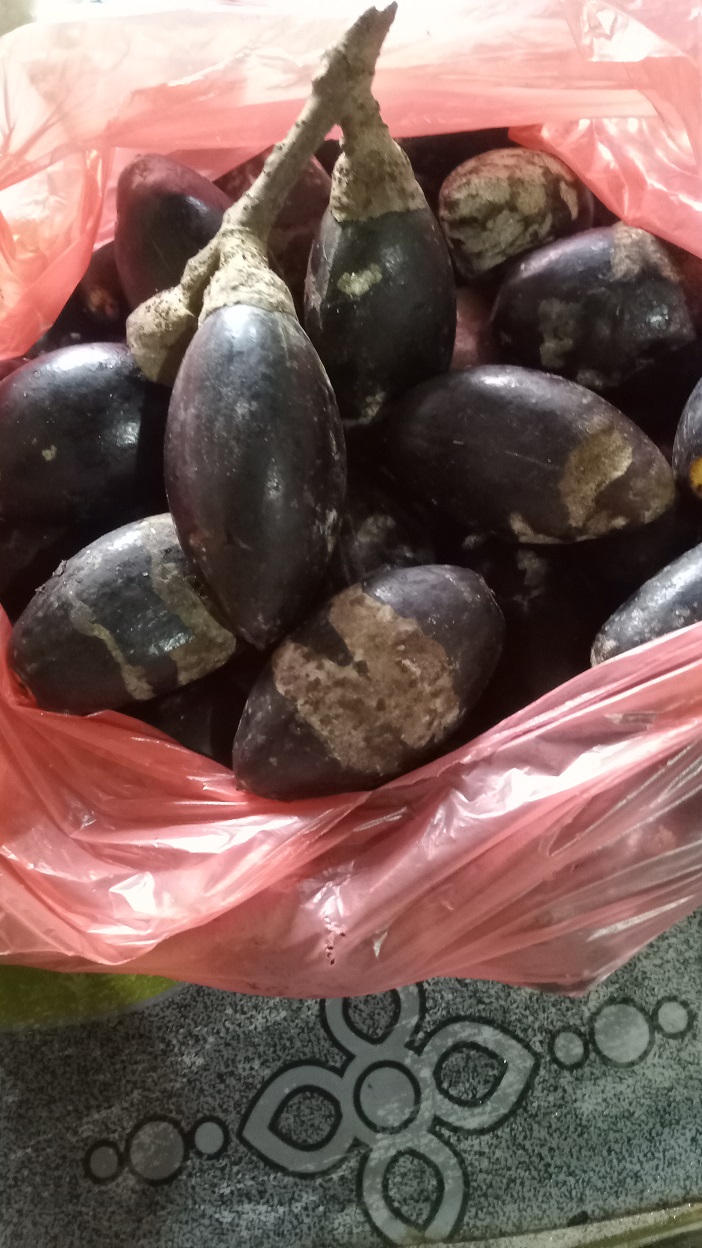 Philippines
July 30, 2022 12:52am CST
I love pili nuts and they are available only in our province around this time of the year. I am so happy my partner bought some because he knows they are my favorite. It is warm and breezy which is the kind of weather I like especially when drying out clothes on the clothesline. We have run out of water so my daughter is buying several containers for refill of mineral water. I hope to be interacting with myLotters who are catching up to reach payout as the month is closing. I am in a better headspace today than the past few days. I hope to reach my goal next month.
8 responses

• Philippines
30 Jul
We soak that in hot water until they soften. Then peel them, dip the fibrous pup in patis (fish sauce) and eat with rice. Then we dry the hard shell under the sun then break it to get the pili nut inside, which is cooked in caramelized sugar.

• Philippines
30 Jul
Wow this is really useful information. You really know about pili nuts. How many days of sundrying before the hard shell breaks?

• United States
30 Jul
Someone asked me the other day how come I always seem to make my desired goal. I said my hustle and grind started the first of the month.I took off most of yesterday and the day before. I was truly tired and I did not bother to look at my earnings. Due to this post, I looked up. before I sleep this morning I will have my goal. I am not sure if I will be here in the early part of the day. I have a big order to fill. I like to rest the last day of the month because I work hard on the first day of the month.


• United States
1 Aug
@yoalldudes
I am working on another one by next week I want it done before she calls.

• Philippines
30 Jul
Yep, it's in the grinding. Good strategy you got there. You deserve some rest for that order.



• Philippines
31 Jul
Really. Maybe you can order online but then they wouldnt be raw but caramelized of sweetened.


• Philippines
30 Jul
I cannot describe it. Nutty and earthy are words that pop in my head. Congrats on reaching payout. Sending more coins with this reply


• United States
30 Jul
I reached payout, my first goal and almost my second goal this month. Have a good weekend.


• United States
31 Jul

• Philippines
31 Jul
Congratulations

Thanks. Have a great weekend as well.

• Philippines
1 Aug
@LindaOHio
Uneventful is good. The world situation is scaring me.



• India
30 Jul
@yoalldudes
That's nice, we don't have such things here unfortunately

• Philippines
30 Jul
@Sojourn
Where do you get your water from? Bottled water or tap water?

• Philippines
30 Jul
She bought those from the Water REfilling station. You have to buy only once and then you can have it refilled forever.


• Malaysia
30 Jul
I haven't even reach my first payment yet.I'd like to know more about this pili nut.

• Philippines
30 Jul
You will get there if you keep interacting. It is mostly around the 15th of the month following the end of the month when you reached the minimum payout so dont get confused. Best of luck to both of us.