Rudra Abhishek at Hanuman Vatika to bring in some positive energy into me and my sons life.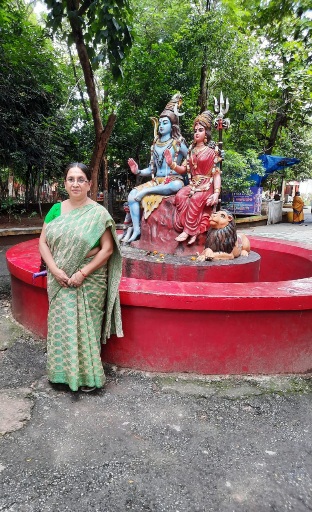 Raurkela, India
August 4, 2022 7:58am CST
The month of Shavan still going on I decided to perform a "Rudra Abhishek " at Hanuman Vatika. Rudra is another name of Lord Shiva and Abhishek is performing the process of cleansing as we clean our bodies. Here the significance is both cleansing of our body and soul. Just as we at times use a scrub pack to clean the dirt out of our bodies; Here we apply a paste of curd, jaggery, banana, honey, milk and clarified butter on the Shiv Linga chanting the 'Shiv Strotram' which cleanses our soul and then bathing the Shiv Ling with milk chanting Shiv mantras. And last of all chanting OM Namah Shivaya while placing 108 bale leaves on the Shiv Linga. This is the Abhishek process. The Abhishek end with a home invoking all Hindu God and Goddesses blessings as Lord Shiva is the embodiment of peace and togetherness, love and prosperity, together which is positivity. The enter month of Shavan is auspicious for this Abhishek. Of course an auspicious day can be chosen. I chose Thursday which is Goddess Durga/Parvati's day and Shiva cannot exists without Parvati. They signify love and unity. So whenever we pray to Lord Shiv we have to invoke Goddess Parvati's blessings too. I am happy today as I spend my first half praying. May my prayers bring in positive energy into my and my sons life and into all mankind. Photo of mine taken by my son at Hanuman Vatika.
5 responses

• United States
4 Aug
What a lovely custom you have Anindita. I find it fascinating to learn of the ritual to bring in peace and good vibrations into your lives from the Hindu Gods and Goddesses. This is also a lovely photo there! May you be blessed heartily for it you and son sincerely.


• Raurkela, India
5 Aug
Thank you. I pray God that all my friends in mylot are blessed with the same positivity in life.

• United States
5 Aug
@aninditasen
Thank you so much for your kind prayer also for us Anindita. I pray everyday.

• Raurkela, India
6 Aug
@RebeccasFarm
May God keep you healthy and give you peace and bestow you with all positive energy.




• Atlanta, Georgia
5 Aug

• Raurkela, India
5 Aug
Thank you. I pray you too are bestowed with the same positive energy.

• Raurkela, India
6 Aug

• United States
5 Aug
That sounds like a very relaxing ceremony you perform. I am glad it made you happy. I love the statues in the photo. Is that what you perform the cleansing on?

• Raurkela, India
6 Aug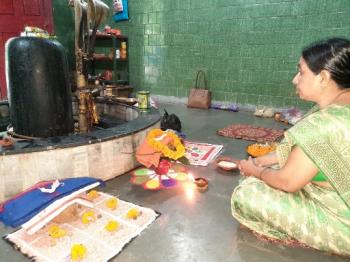 No, I performed the cleansing of the Shiva Linga which is inside the Shiva temple. The black stone coloum that you see surrounded by a stone ring is called the Shiva Linga.

• United States
4 Aug
That sounds like a soothing custom.

• Raurkela, India
5 Aug
It's soothing indeed. A strange kind of peace dawns on you.


• Raurkela, India
6 Aug
We can perform this puja any time of the year. In 1998 my husband and me performed it on our wedding anniversary. The priest of the temple selects an auspicious day for this special ritual.