The special Bengali dish- bottle gourd and shrimp curry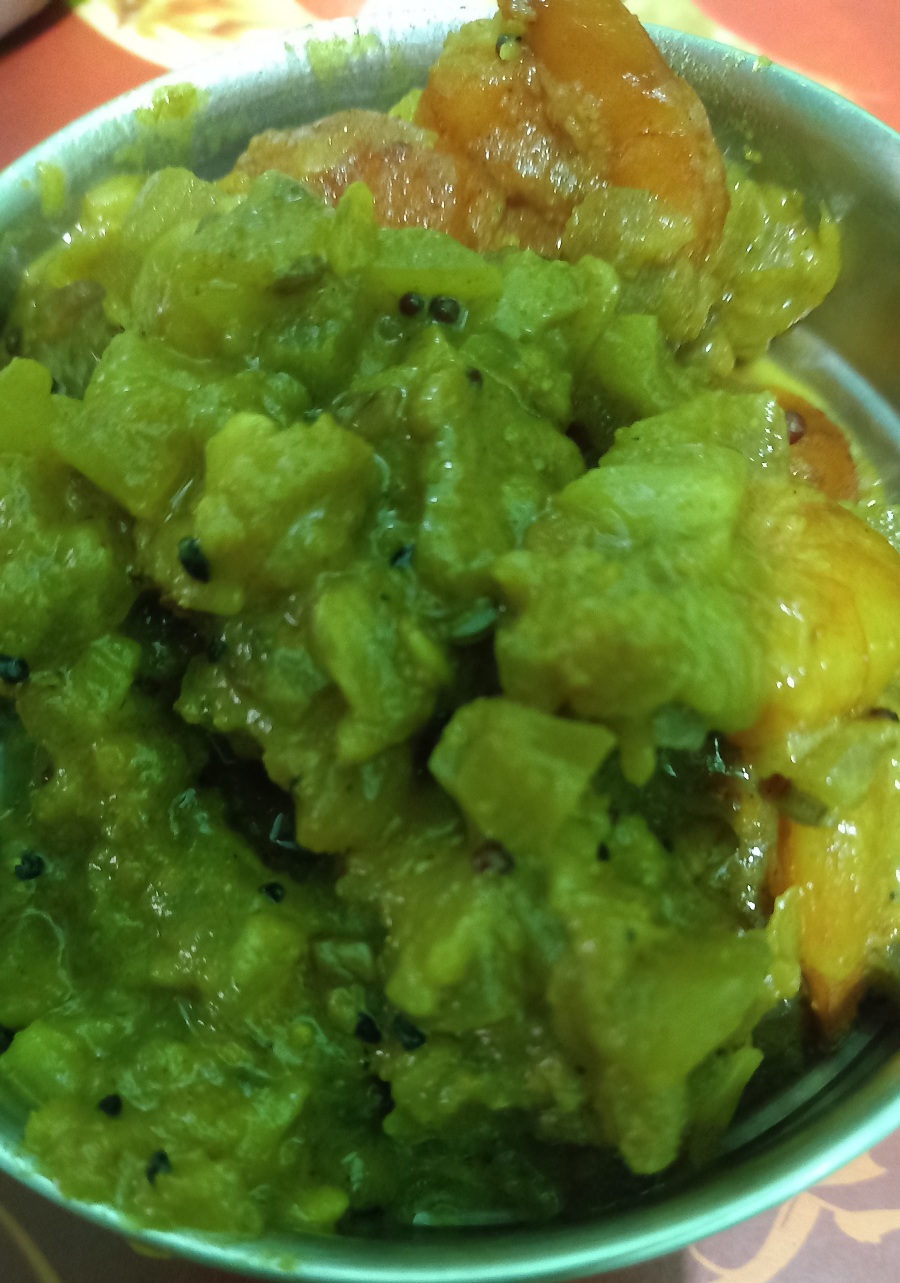 Raurkela, India
August 7, 2022 8:52am CST
It's the season of raw seedless bottle gourd in India and we Bengalis make a special dish from the raw seedless bottle gourd and shrimp. Its a light dish as we don't use heavy spices like onion and garlic. Only cumin powder and aromatic spices and ginger paste is used. The cooking oil is seasoned with seeds like- cumin, black cumin, fennel, anne seeds and mustard seeds. I made this curry for lunch today and had it with rice,dal and raita. Sunday is a busy cleaning day so I made a lunch that was less spicy and light.
7 responses

• Philippines
7 Aug
Wow your bottle gourd recipe has a lot of flavourful herbs and spices wish I could taste it. We have bottle gourd here but the way we prepare it is much much simpler.


• Philippines
8 Aug
@aninditasen
I'll find an Indian Bengali restaurant. to know the original taste first so I can copy it


• Raurkela, India
10 Aug
@louievill
Definitely you can do that. Do you have any Bengali restaurant in your city.

• Raurkela, India
8 Aug
You can try it at home or you can come to India.


• United States
7 Aug
Why is food from this region so beautiful! We don't have an Indian/Bengali food restaurant anywhere near us, so if we want to have this kind of food, we have it we cook it ourselves with recipes from the internet. So beautiful and tasty!

• Raurkela, India
8 Aug
It looks beautiful because of the way of cooking and the spices we add.



• India
12 Aug

• Raurkela, India
14 Aug

• Raurkela, India
9 Aug
I have taken bottle gourd juice which is good for health but I haven't tasted its soup.


• United States
7 Aug
You certainly know how to cook lovely dishes. This one sounds so interestingly light. Do you have the maid there to clean today too?

• Raurkela, India
8 Aug
I do have the maid. She is more sincere these days as I teach English to her daughter free of cost.

• United States
13 Aug

• Raurkela, India
13 Aug
@RebeccasFarm
I am enjoying it as I am brushing up my English knowledge.


• Roseburg, Oregon
7 Aug
It looks really good. I know you enjoyed it.

• Raurkela, India
8 Aug
I enjoyed it because I like the dish. It's one of my favourites.

•
7 Aug
Looks delicious but I haven't had one before, I would like to know how it smells

• Raurkela, India
8 Aug
It definitely smells good as the seeds that we add to the hot cooking oil emit an aroma. Next the aromatic spices gives it a good smell.


• Raurkela, India
10 Aug
Yes, it's very good for health and therefore I make them whenever they are available in the market.