Flowers For Sale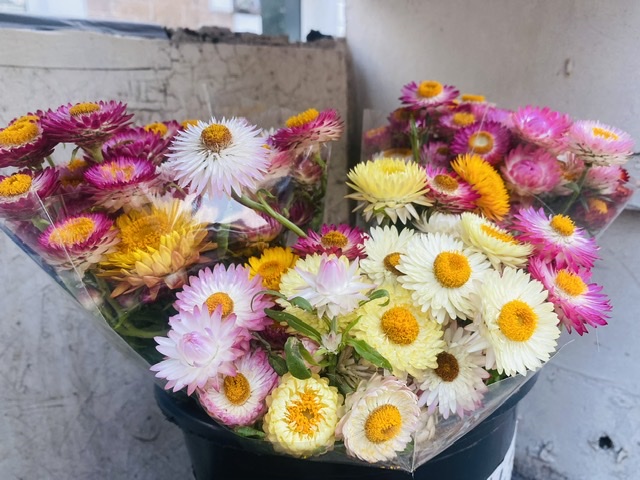 United Kingdom
August 14, 2022 4:07pm CST
These lovely flowers are being sold in a side walk stand unmanned by anyone. Here in Guernsey, honesty boxes are pretty common to sell flowers, agricultural produce, crafts, and baked goodies. I really find the concept appealing as it relies so much on the honesty and goodness of people. And also of trust in humanity. Most of the times it is impressive when people do the right thing even when no one is watching although sometimes thefts and vandalism do happen too.
6 responses

• United States
15 Aug
Wow, nice. Pretty flowers too. Did you get a bunch?

• United Kingdom
15 Aug
I didn't get a bunch as it is cash only and I did not have any cash on me.

• United States
15 Aug
@flapiz
Ok. How to much for a bunch? Ours, in stores, about half of these pictured, 4.99 - 6.99 depending which store.

• United Kingdom
15 Aug
@oahuwriter
It's 1.50 for a big bunch. Pretty affordable I may say.


• Philippines
20 Aug
Though some are honest but not here on our place.

• United Kingdom
20 Aug
Oh that's sad. But even here too sometimes things go missing. I guess it is a risk worth taking.

• United Kingdom
22 Aug
@Nakitakona
That is sad. Is it due to poverty or is it just because of greed?

• Philippines
21 Aug
@flapiz
Everywhere there's no honest person. No not one.



• United Kingdom
15 Aug
Yeah thankfully there is innate goodness in everyone.

• Daytona Beach, Florida
14 Aug
I wish Americans were more honest.

• United Kingdom
14 Aug
Are there no honesty boxes there in America? Maybe you can try and be surprised of how people can be honest too.

• United States
14 Aug
You can't stop crime unless you see it. Those plants are very nice.

• United Kingdom
14 Aug
They were very pretty. And really vibrant. I loved the colours scheme. They somehow look good together despite the contrasts.

• Lake Charles, Louisiana
14 Aug
That is true that some good people live in our world today despite the news media playing the bad news that is broadcast a lot.

• United Kingdom
14 Aug
Truly. People can still surprise us these days. And it is good to see from time to time when humanity surprises us for the better.