Could They Really Not Think of a Better Name than ''She-Hulk (Attorney-at-Law)?'' Can You?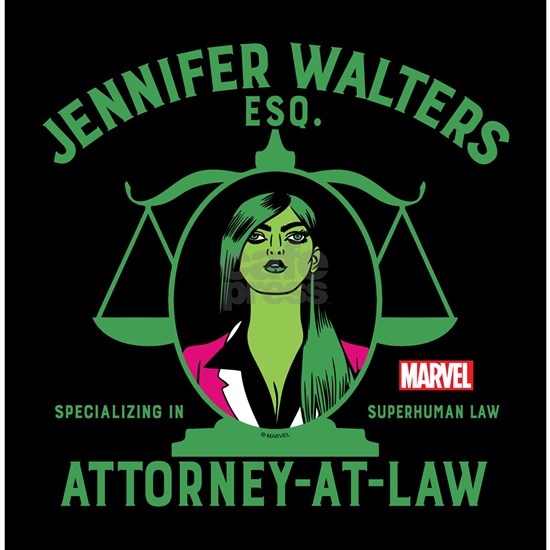 Oklahoma City, Oklahoma
August 25, 2022 5:57am CST
I haven't gotten very far into her story (I haven't even watched this 'History of the She-Hulk'-vlog yet); and I'm of 'the generation where "Hulk" is the word for ... that (from "wrestler" Hulk Hogan to reruns of the Bill Bixby/Lou Ferrigno TV-series to movies starring Edward Norton or Eric Bana or Mark Ruffalo (or Rick D. Wasserman, Fred Tatasiore, Mike Erwin)),' so--when Jennifer Walters (a 'she') turns green & gigantic--'She-Hulk' is the only name that'll fit, (the same way 'no name but "Supergirl" would fit for Kara Zorel.') Her character's the cousin of Bruce Banner (The Incredible Hulk), and--in the second episode of her Disney+ series--is having trouble getting hired (with all the law-firms afraid that she'll "hulk out" like she had to when a super-villain crashed a court-session). The story's media labels her She-Hulk, and Jennifer says she'll think of a better name ... But do you think there's a name that'll actually replace of "She-Hulk?"

Your browser isn't supported anymore. Update it to get the best YouTube experience and our latest features. Learn moreRemind me later
1 response

• Edinburgh, Scotland
25 Aug 22
You - and the producers of that show are working on the assumption that 'Hulk' is gender-specific but if you consider that ships are generally regarded as female and an old, battered and falling-to-pieces ship is often called a hulk I don't see the need for the 'she' qualifier. But that's just my opinion.

• Oklahoma City, Oklahoma
25 Aug 22
Yeah, why didn't they call The Incredible Hulk "Hulk-Man" or "Formerly Masculine, Male-Gendered Guy who Hulks Out"?