so no trip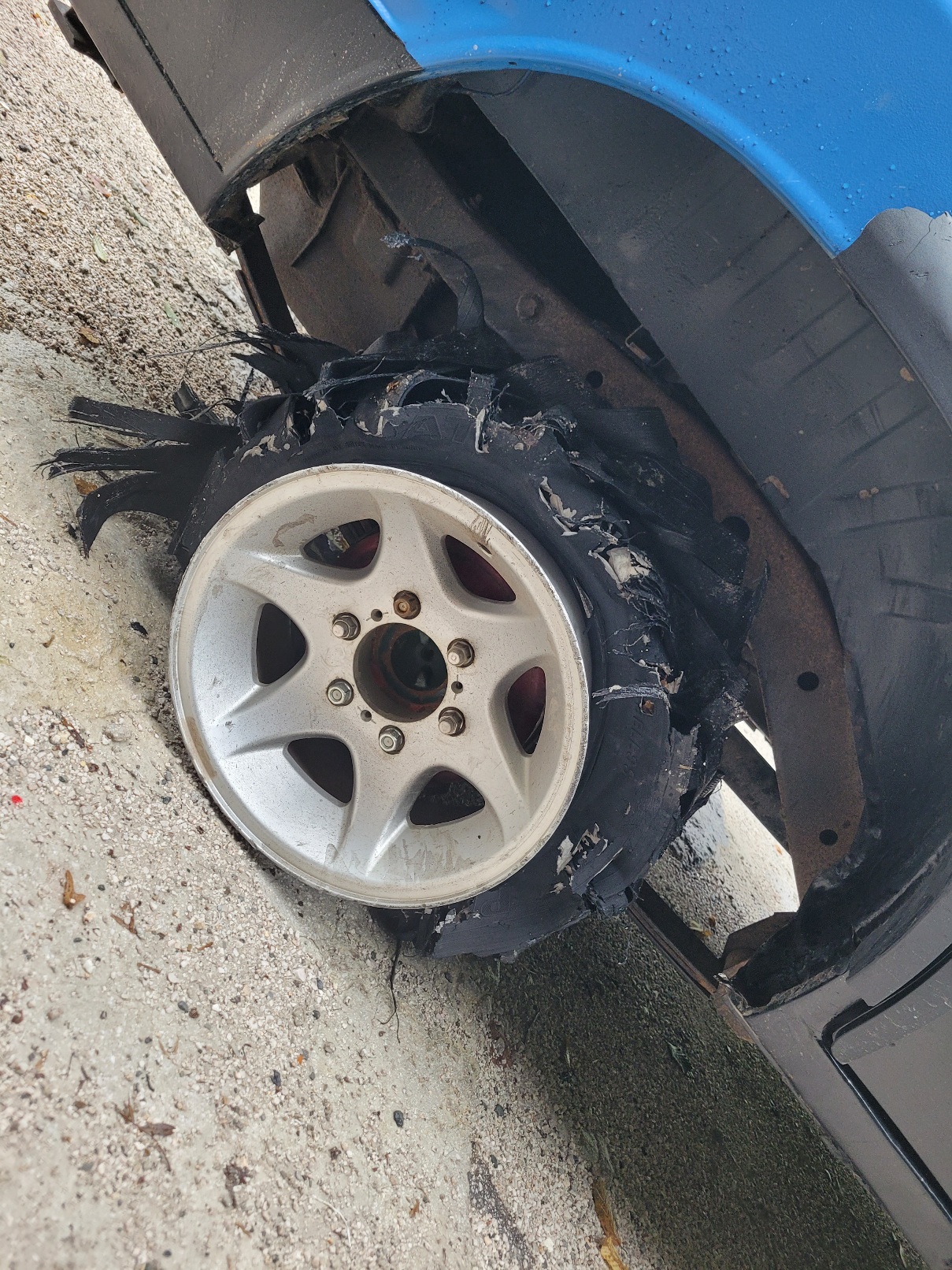 Bosnia And Herzegovina
September 11, 2022 9:09am CST
today was supposed to be a nice day with some fun activities - going on a trip to the lake, hiking, visiting my cousins, buuut it didn't happen because our tire popped..... if that's the right word to describe what's shown in this photo good thing is that it happened close to our town and not further or in the woods. i'm just kinda sad that my boyfriend really wanted us to go there and we didn't. he had to stay there until it's fixed, but i got a ride home. he should be here soon, so i'll spend some time with him. and how is your sunday so far?
4 responses

• Hong Kong
11 Sep
That must be disappointing. It's fortunate that you didn't get stuck in the woods.

• Bosnia And Herzegovina
11 Sep
kinda, but it's alright, he will come over soon.

•
12 Sep
So sorry you both were disappointed. Hope you did something fun

• Bosnia And Herzegovina
22 Sep
oh it's fine, we're glad nothing worse happened.

• United States
11 Sep
I am sorry. Wow that is sucking for sure. Just lazing here today so tired. Will someone come fix?