birthdays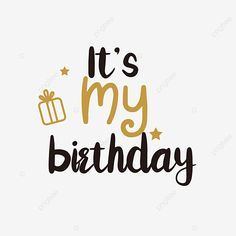 Bosnia And Herzegovina
September 12, 2022 8:30am CST
how old were you when you stopped being excited about your birthday?

i can't remember the last time i celebrated mine, but i have a 27 year old friend who's still celebrating her birthdays because she likes that. maybe i would celebrate mine it if my friends lived closer, or if we were all in the same place. since 7th grade or something, i only have a family lunch and a cake. actually i think i celebrated my 17th birthday, but nothing after that. and now i feel like even family lunch and a cake (and some presents) are too much because i'm not a child anymore. what do you think about this? should we celebrate our birthdays after certain age?
6 responses

• Hong Kong
12 Sep
I think the celebration of a birthday has nothing to do with a certain age. Some people enjoy celebrating while others may not be that keen to do it. As a matter of fact, here when an elderly family member reaches a certain age, family members may hold a banquet to celebrate his/her birthday.

• Bosnia And Herzegovina
22 Sep
i agree. but i also know many people who don't care about their birthdays and don't celebrate them.

• Hong Kong
22 Sep

• India
14 Sep
I feel Birthdays should be celebrated, whatever be the age. However, it is up to an individual whether they like to celebrate it with a lot of friends and relatives, or have a small cake and snacks celebrations at home. Whatever be the way, enjoying is the key.

• Bosnia And Herzegovina
22 Sep
that's nice. but if the key is enjoying - then we could do it every day, right?

• United States
12 Sep
I don't care much about celebrating birthdays.


• United States
22 Sep

• Bosnia And Herzegovina
22 Sep
not even when you were a child?


• Philippines
12 Sep
Hmm... I haven't been celebrating my birthday since... I don't really remember. Birthdays, for me, are just like any other day, with the slight difference of having cake or spaghetti or pancit on the menu.

Seems to me it is better to 'celebrate' or be thankful EVERY DAY you are still able to wake up.


• Bosnia And Herzegovina
22 Sep
i like the way you're thinking. but i also think that people nowadays don't feel like they should do something for other person unless it's some special date. like, why wouldn't you get a cake randomly on some thursday evening??



• Bosnia And Herzegovina
22 Sep
we still celebrate my granddad's birthday (he's 89) and he likes it. i think it's sweet.

•
13 Sep
I stopped getting excited at age 60. Have no idea why but now I am 71 and really would like to skip it

• Bosnia And Herzegovina
22 Sep
do you have anyone to celebrate it with?