It's Been Raining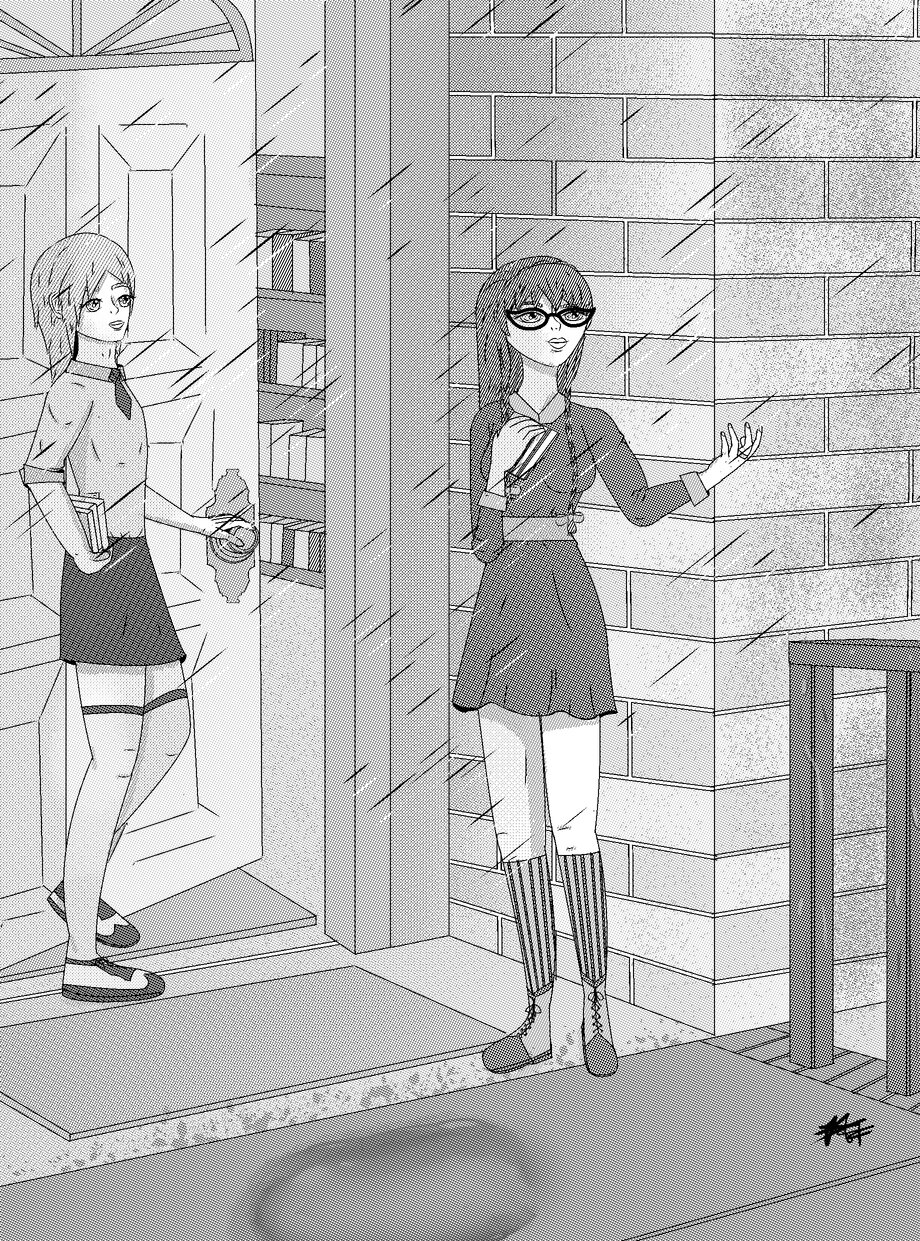 Peoria, Arizona
September 22, 2022 7:12am CST
Since it has been raining, I thought that I would showcase the drawing that consisted of rain! Here we have my two beloved characters, Aidan and Yuuki. Aidan being the one holding the door and Yuuki seeing that it is raining. I see in this picture that these two girls were just in the bookstore, probably giggling over all the books they are getting because they are BIG bookworms and were just about to leave with their haul when they noticed it was wet outside. Yuuki sticks her hand out to see if it is still actually raining and yes, yes it is. And so, since they just got new books, it is raining and they don't want to get their books wet, that mean that they have to go back into the bookstore. What a shame! To spend the rest of the afternoon in a bookstore, surrounded by books, reading books, my...what terror for too book lovers. This only means that they are going to end up buying like 10 more books each... Good thing they are rich girls! This drawing is so cute, I just feel so much atmosphere in it and I also just adore their outfits, just so cozy and kinda preppy, but so adorable! Ahh! I love my baby girls!
4 responses

• Israel
22 Sep
What a cute drawing!! We need some rain here in Israel, but it usually starts in October, now now in September. Then the weather will change to be very cold. Who drew the picture?

• Peoria, Arizona
29 Sep
I do hope you get some nice rain! I am the artist of this drawing!


• Peoria, Arizona
29 Sep
I am working on a graphic novel series! HAha

• Singapore
22 Sep
Who drew this cartoon ? Simply awesome !