MSNBC's 'Anchors' should be Ashamed, the Scare-Tactics they're Using to Urge The Democrats & Liberals to GET TO THE POLLS ON TUESDAY!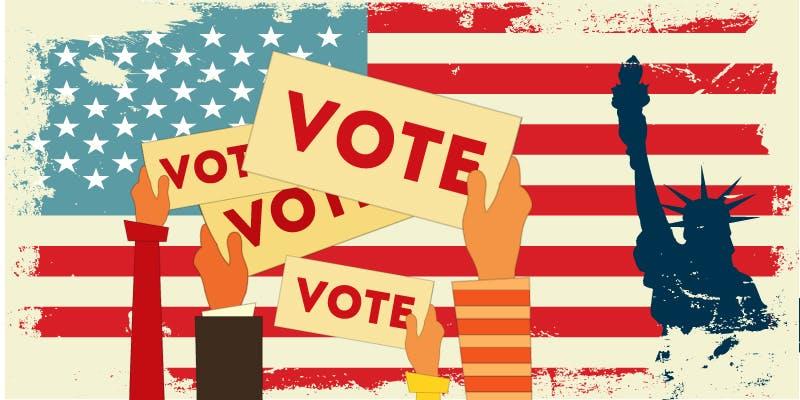 Oklahoma City, Oklahoma
November 4, 2022 9:18am CST
Oh, I don't BLAME them ... just like Trump was surrounded by people who kept agreeing that he won (& I'm sure most Republicans ALSO live in such echo-chambers), MSNBC's libs have been flooded with a constant barrage of 'Republicans want to steal women's right to choice!' and 'Republicans want to block people's vote-casting' and 'Republicans live under your bed and come out at night to feast on the blood of ...' etc. that they HAVE to be afraid of 'the dark & ominously looming GOP!' And naturally, they want to pass that fear to us---hoping it will encourage us to get our votes to the ballot-box (as I did a week or two ago ... thanks to a State-system that--though our State is infamously "Red"--makes sure that my ballot is mailed to me about a month before voting-day!) https://www.nbcnews.com/specials/plan-your-vote-state-by-state-guide-voting-by-mail-early-in-person-voting-election/index.html But tell me: How many of MSNBC's 'Anchors' will lose their jobs if any Republicans win the political offices up for vote? None? 'I rest my case.' (Obviously I don't 'rest my case,' but I wait to counter your argument that tells me all the bad things that'll happen if Republicans are voted-in; countering with the affirmation that we probably shouldn't worry about that ... or should we?)
1 response

• Philippines
4 Nov
Both parties are guilty of spreading hysteria. While Democrats are saying democracy is at stake on the ballot box, Republicans are inflaming their followers with the loss of their rights to free speech, the right to bear arms, and the infringement of their religious beliefs. But may I point out that both parties are funded by PAC (political action committee) corporate donations. Every election cycle both parties go through a simulated act that gives an appearance of democracy at work. But the reality is Capitalism decides politics and US gov't policies.

• Oklahoma City, Oklahoma
4 Nov
That may be; but 'what I'm focusing on here' is "the media narrative." And I think my point is that the MSNBC- & 'liberal media'-channels don't want "people to have the full truth" as much as they want "people tuning-in (do they still call it that?) to watch their broadcasts." And 'a fatalistic duel between freedom-loving anchors & the dark cabal of The Republic' is a lot more compelling than 'please help us hire some pencil-pushers to hold political office, if ya want'


• Philippines
5 Nov
@mythociate
Both sides make use of what you call, "the media narrative". Both sides claim to be "freedom-loving" but I doubt any anchors will remain long in their jobs if their paymasters forget to pay their salaries or are asked to voluntarily contribute their time and effort for the sake of "democracy". The "truth" is anything you want it to be. The media is there to provide you with the validation and "proof". All you have to do is choose your preference. It comes in conservative and liberal flavors. You could also add some spice by going to either the left (Antifa, BLM) or the right extremes (oath keepers, proud boys militia types).


• Oklahoma City, Oklahoma
5 Nov
@josie_
Maddow states that 'If we do not preserve democracy (the voting-process, not 'being ruled by the DNP cabal,' which is what Republicans MEAN when they say they're against "Democracy" (tho I think they're all "smart" enough to avoid saying, for fear they'll be taken as saying the words that Lawrence O'Donnell put in the mouth of that gubernatorial candidate who said 'people would never vote Democrat after they elect HIM governor')), 'then "politics" will become a VIOLENT enterprise' (as shown by the maniac who injured Speaker Pelosi's husband while attempting to kidnap
her
in order to 'teach the legislature a lesson' or something). Thinking about it, it seems kind of odd that Maddow put it that way (or maybe I'm paraphrasing it wrong ... ...)

Your browser isn't supported anymore. Update it to get the best YouTube experience and our latest features. Learn moreRemind me later