23 November - What I'm Thankful for Today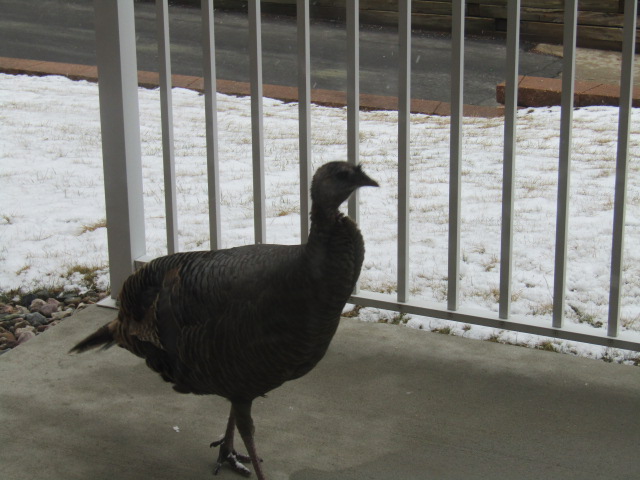 Green Bay, Wisconsin
November 23, 2022 5:44pm CST
Today was great with a technical glitch. I'm thankful I got up early this morning, at 3 AM, and got the laundry started right away. I had it finished by 5 AM. It was folded and put away before I got dressed this morning. I'm thankful for the exercise class this morning. No bike today, but that's okay. I really didn't need the bike. I'm thankful my son's girlfriend showed up right on time for a full day of shopping. We went to three grocery stores, and Spectrum to change out the modem for a new one. I'm thankful for the Spectrum agent I talked to when I couldn't get anything connected. I'm now connected after fighting with the new equipment for two hours. She stayed on the line and made certain I was connected before we hung up, totally satisfied. I know you would wonder what would have happened if I didn't show up tonight or tomorrow. I'm thankful I have all the food necessary for tomorrow's dinner. My son's girlfriend will pick me up at about 2 PM tomorrow. I'll be making most of the food here - turkey, green bean casserole, sweet potato pie, and cranberry sauce - homemade. I think that's all. She picked up the prime rib. She'll heat that through and make mashed potatoes. There will also be fruit and vegetable trays, and a meat and cheese tray. Oh yeah, I'm making the stuffing too. So, you can see with all the walking I did through three stores, I didn't need the bike. I still need to calculate today's stats. It's low again, even with eating at one of the grocery stores. I kept to my diet plan. They listed the calories on the items, so I know I kept it low again today and I'm not hungry. What are you thankful for today? Are you already cooking your Thanksgiving pies and sides? Thanks for reading. The image belongs to me.
5 responses

• Lake Charles, Louisiana
23 Nov
I am thankful for the warmer weather today as well as finding good news stories to share on this site.

• Green Bay, Wisconsin
24 Nov
I'm glad you had warmer weather today. It was warmer here too.

• Green Bay, Wisconsin
24 Nov

• Lake Charles, Louisiana
24 Nov
@just4him
Now the fun begins tomorrow morning some rain in the eastern part of Texas and the southwest part of Louisiana for the majority of the day.



• Green Bay, Wisconsin
24 Nov
Thank you. I hope you have a wonderful Thanksgiving too.

• Green Bay, Wisconsin
25 Nov


• United States
23 Nov
Wow, turkey and Prime Rib...that is a lot..That is going to be tiring to cook all that food. Have a delicious holiday!

• Green Bay, Wisconsin
24 Nov
There will be six for dinner. I have a feeling there won't be many leftovers.

• Marion, Ohio
24 Nov
You had a busy day. Not doing anything special here.

• Green Bay, Wisconsin
24 Nov
Yes, I did. And another busy one today. Happy Thanksgiving.


• Green Bay, Wisconsin
24 Nov
It's appropriate. She's lucky she's not on the menu. Happy Thanksgiving to you too.

• Green Bay, Wisconsin
24 Nov