What is the ONE TOY that you practically have an imprint on your foot? lol

United States
December 1, 2006 9:58pm CST
This would deff be my 4 year olds HOT WHEELS CARS!!omg!! theer is noo other pain than goin bathroom at 3am and stepping on a car!!OUCHYY!! LOL
6 responses

• United States
2 Dec 06
I always step on random lego pieces around the house

• United States
2 Dec 06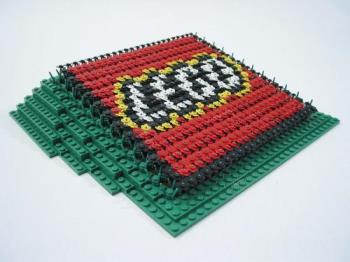 We don't have that yet, but I know we will once my kids get older as I still have all my legos from when I was a kid. I know my mom always talks about how many times she stepped on them. Soon it will be my turn... what comes around goes around

• United States
2 Dec 06
hahahahah!!Sky is just getting intot hem now..but I will share a little somehting with yas..get the bigger leggos they have now,,.the small ones hurt wayy to much and get lost easily..the bigger ones you can see better and they are brighter..i only know this because my girlfriend introduced me to them recently..good luck

• United States
2 Dec 06
LOL. When my son was younger I used to get those as well. Now my kids are cats and I step on all sorts of things that they find to play with and leave laying, unknown to me, in the middle of the floor. Things like ink pens, paper clips, plastic forks (those really hurt if you step on them just right), and the ever present plastic bottle caps. I think I have permanent little circles in the bottom of my feet from those plastic bottle caps. LOL

• United States
2 Dec 06
haha ohh myyy!! I got that too!! I have 3 cats..one is a kitten..his little bell balls and real lokking mice are all over..I have crushed soo many platic balls..my feet are becoming numb between then and Skys cars lol


• United States
2 Dec 06
OMG!!! NOO WAYYYY!! hahahahah!! Last year Sky was soooo into Doran and he had that!! and danged if i did the same damn ,.,and i about cried lol..i feel for ya hun i really do!! lol thanx soo m uch for sharing!

• United States
29 Jan 07
Barbie accessories. I swear I always stepped on those when my neice was younger. Every time I turned around I was stepping on those. Stepping on little shoes or other items can really hurt the feet.

• United States
2 Dec 06
Sorry, none for now. Maybe we'll have one when my daughter starts to have toys and stuff.