rahul dravid

India
11 responses

• India
14 Dec 06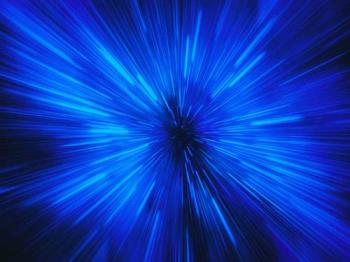 no man,rahul dravid wont lose his capaincy.he has done nothin wrong. if the other players can perform why he has to be blamed for it.he & dhoni are the only two batsmen who looked comfortable playin in SA.

• India
29 Dec 06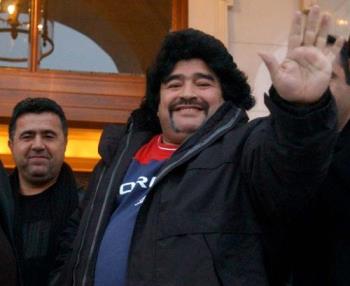 thanks for the response, i too think the same and after the first test i think his position is strong enough.....

• India
29 Dec 06
no i dont think so he has lot of support from the team members

• India
29 Dec 06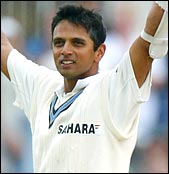 fine, dont you think personally that he is the capable person for the job?

• India
29 Dec 06
no he will not going by pure statistics there is not much differene in ganguly (best indian captian) and dravid's winning ratio but you can never be so sure about BCCI the worst run organisation on earth going by the infrastructure.

• India
29 Dec 06
well good one, yes rahul has almost same success rate as ganguly as captain, but i think now with sharad pawar in BCCI unlike dalmia, the board will perform well

• India
29 Dec 06
i think he will not loose the captaincy as the board as declared him as the captain till world cup. but i think rather believe that he is not a good captain. he is a very good player, but he lacks leadership qlties and also he is not a very intelligent captain.

• India
29 Dec 06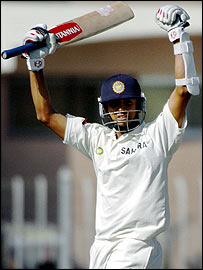 i think we need to have a strong charecter to be a captain, and should be responsible too, i think rahul has that, if you are thinking of ganguly..... well india lucky not have a selfish player at the top


• India
29 Dec 06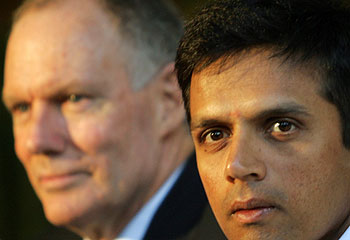 thanks for the response........ yes i think indian captaincy is in a safe and secure hands, what do you say?

• India
13 Dec 06
i think he might because he is not at all a good captain and also if ganguly performs well and gets a permanent place in the team then i think he may regain his captaincy so dravids captaincy according to me is at stake what do you guys think

• India
17 Dec 06
well i would say we shall not be parshal to anyone, i know your are from bengal and you support ganguly........ when will this discrimination end in our own country? i think rahul is a good cricketer and also a nice person, Indian teams captaincy is in a safe and secure hands, what do you have to say.......


• India
14 Dec 06
you anwers is no where close to the discussion topic, hope to see a more precise answer

• India
2 Dec 06
I think if Indian team doesn't perform good in upcoming matches and if dravid doesn't improve on his performance then there are chances that he may loose his captaincy.

• India
2 Dec 06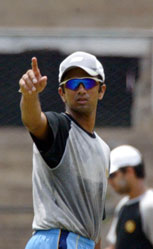 dravid has been performing well in the series, its the other players are not performing..... how can you put a blame on dravid..... comments pls

• Argentina
2 Dec 06
Yes he will lose his captaincy, i am sure Ganguly will make his impact again giving his performance. Becouse he is a hugry tiger and has been kept away from his hunting area for long time. I think he deserves to be in the team and should be given captaincy again, no one can forget what he did with the team when he was indian captain. He made TEAM INDIA

• India
2 Dec 06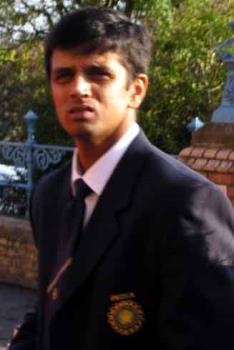 how can you say that, rahul has been a consistant performer and is doing good, any body captaining the side would have faced such situations as indians are not good overseas...... to remind you when ganguly was a captain india was winning because of rahuls performance

• India
29 Dec 06
i think rahul dravid is a solid player and hes going to severe for the country for few more years..........

• India
29 Dec 06
No way i don't think so,no one in the team have such qualities to become captain other than dravid.He is the best one and mostly called as Mr.Dependable.