remebering freedom Fighters?

India
2 responses

• India
2 Dec 06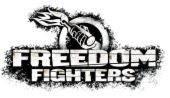 its indeed necessary to remember our freedom fighters. otherwise how wud we justify our freedom and integrity. we shud always respect the bloodsheds and courage which have won us our freedom. freedom didnot come cheap, each and every blood drop saw such hard facts that we can never even imagine!!! we can never do justice to our country and birth if we dont remember the great souls. i feel the national days are so important, may be a day two we get to realise the true meaning of freedom..... kudos to our national fighters.

• India
20 Dec 06
i think this was one of the most quality discussion i have responded to. i am really sorry, such a nice discussion has so little response !! keep going.......

• India
2 Dec 06
I think ,no one is remembering about freedom fighters.