A Perfect Circle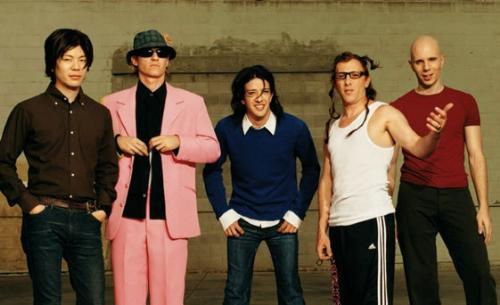 Philippines
December 2, 2006 5:42am CST
A Perfect Circle (often referred to as APC) was an alternative rock band, formed by guitarist Billy Howerdel. Howerdel had worked as a guitar tech for bands such as Nine Inch Nails, The Smashing Pumpkins, Fishbone, Guns N' Roses and Tool. He played demos of his music to Tool's singer, Maynard James Keenan. Maynard offered himself as vocalist should Howerdel form a band. Howerdel was initially hesitant about this as he originally wanted a female singer. What do you guys think about this band?
6 responses



• United States
7 Dec 06
A perfect cirlce is my favorite band of all time. The lyrics are actually thought out and the style is awesome. Tool isnt that cool though i like them too..

• United States
4 Dec 06
I love APC as well. I love to pull up next to someone who has their rap music playing really loud and pop in them or Tool and turn it up louder. I usually think to myself "Now this takes talent". (I generally think that most rap artists really have no real talent other than to talk faster than normal.) I can't imagine APC with a female lead singer. Maynard fits in there so perfectly.

• Australia
4 Dec 06
i love APC , Thirteenth Step was amazing as well as Mer De Noms, Maynard is a musical genius, there cover of imagine was also very different

• United States
4 Dec 06
The band was supposed to have a new lead singer with each album..however the popularity and success of Maynard carried him over into staying with them because of the chemistry..there were other singers supposed to have been petitioned to join in later... I like the band..the line up has changed a couple of times...Twiggy formerly of Marilyn Manson joined as a guitarists...which is another musician I enjoy