How many friends you have in the real life?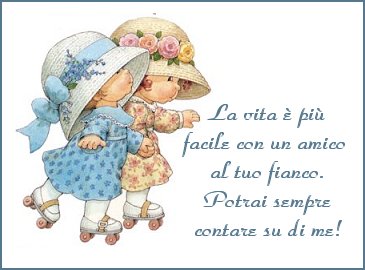 Italy
4 responses

• Malaysia
21 Dec 06
I have too many friends in my real life and internet friends. I like to make a friendship :)

• Australia
20 Dec 06

I have lots of friends but they are as different as they are various. There are friends I have had for many years, some more than 25 years. We met at university and are still friends. Then there are friends I have made through those university friends - extended friends. And there is a group of friends I have made through my writing. I say I have two best friends, from university days and two best writing friends. I am blessed with so many friends!

• United States
8 Dec 06
I also have friends in Japan and USA.I still talk to my school day's friends from pre school to college. They've visited me from Japan as well.Some are married and some are living in different country like I am. I made a friends in USA after I moved my home country,Japan. It's nice to have a friends who you can have a good time and share my story with,but at the same time there is a friend who I don't really want to associate and not sure I should even call them as my friend.. _