leave your name here for any love ones you lost

United States
September 14, 2006 7:29pm CST
1 response

• United States
1 Nov 06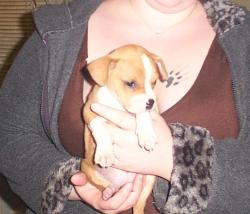 Well I havent lost a person in my family or friend latly BUT not to long ago I lost a puppy. It was hard on me. I had gotten this Pitbull puppy from a breeder and she had told me the puppy was healthy. Well turns out the puppy was very very ill. The vet couldnt do much for her, she was to far gone. I tried everything. I was so upset...I didnt know what to do. Well the breeder had to replace my puppy. THANKFULLY the new puppy is healthy and awesome!:) Thank god for that. By the way my name is Alicia.

• United States
1 Nov 06
Billy,Mom,Erv,Ox,all grandparents,Tim,Jim,Kim,and the list goes on.

• United States
3 Nov 06
A Loved One Lost Do we feel lonely Do we feel sadness Are we mad Do we stop and think Are we being selfish Thinking only of ourselves Forgetting our loved one, that was lost Does it ease the pain and suffering Do we ask ourselves why Do we not want them to go to a better place Where there is no pain and suffering It's hard to loose someone you love We feel such pain So much sorrow We can't think about tomorrow As time goes by, our pain will lessen But is never forgotten We will always have our memories and time shared Our loved one, has left us But in our hearts and minds They will never die.

• United States
3 Nov 06
I of course am sad that I can not be with my loved ones. But they have never left me, thay are part of me. Who I am is because of them. What I am is from what I have learned from them. A lose in your life will make you stornger in some ways. They have just gone on to a different life and we will meet again. God saw she was geting tired and a cure was not to be. So He put His arms around her as whispered come with me. With tearful eyse we watched her suffer,and slowly fade away. Although we loved her dearly, we could not make her stay. A golden heart stopped beating,hard working hands put to rest. God broke our hearts to prove he only takes the best.