What's you favorite Walt Disney movie of all time??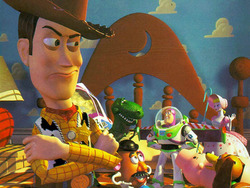 United States
10 responses

• United States
7 Dec 06
Mine is Lilo & Stich. I love, love, love that movie!! I bought all the stuff that came out along with the movie, like the dolls. I have a stitch doll that you can talk to and he talks back. It's so cool. I didn't like the second one so much but I do like the cartoon they have on Disney.



• United States
7 Dec 06
I would have to say my favorite is Cinderella. I loved that movie when I was little. Second I would say Toy Story 1 and 2.