What do you do where you live if you get snow like mine in this picture?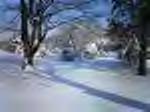 United States
December 2, 2006 10:44am CST
When we get the general snow and the amounts are large enough or wind blows it around enough we can get snow covered roads...sometimes blocks for a day or so...wondering what you do when this type of thing happens!?
3 responses

• United States
28 Jan 07
I would love it, but my hubby would not. I think it would be cozy and romantic, if I didn't have to go out in it though.

• United States
28 Jan 07
It can be cozy and romantic. Sunday, 28 january we have Snow!!! It is coming down so fast and it is so pretty. We have a movie in and made popcorn and of course I am here! So bright with all the snow and tonight the bed will be so cozy and warm!! thanks for responding.

• United States
2 Dec 06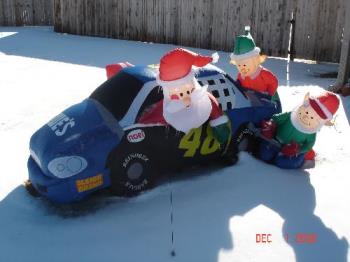 This is our lawn and inflable ornament yesterday, Dec. 1st. We weren't expecting snow to stay! We expected it to melt since the day before was in the 70s!

• United States
2 Dec 06
We rarely get this kind of snow but when we do it is a good time to go sledding. Snow cream is good too although I know they tell you not to eat it. I don't see anything wrong with it because it is a rare treat. I can understand why we would not want to eat it daily. Another idea is to curl up in a warm blanket with a cup of hot chocolate and just watch the winter wonder land.

• United States
2 Dec 06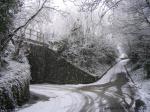 Thanks much for the response...snow cream is indeed a great treat and soo many things that were once common is now bad for us...too bad...we lived til now didn't we...don't forget a book when you curl up with the hot chocolate which for me is tea!