Historical Fiction

United States
December 2, 2006 1:30pm CST
I like to read good historical fiction (well-documented but interesting). My favorite periods are Victorian England (Anne Perry), Elizabethan England (various authors, but most of them seem to be the penman of Edward Marston), Early English History (Sharon Kay Penman, and a couple whose name escape me), End of the Roman Republic, Roman Empire (Saylor and Lindsey Davis). However, I have pretty much read all of these authors. Anyone have any recommendations for me? Tell me who you are favorite historical fiction authors are and why. If you don't read historical fiction, don't bother replying just to up your post count.
3 responses

•
18 Dec 06
I'm glad I found this. I used to read a lot of historical fiction, but I haven't in awhile. So, I know I'm not adding much to this list but I'm writing down the names that you and the others have mentioned. I'm getting a $40 gift certificate to barnes and noble and I now know what I'm going to pick up! Thanks!

• United States
19 Dec 06
Glad to be of help. What were some of the authors you read. Share your favorites.

• Portugal
2 Dec 06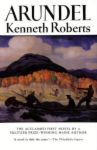 Most definitely if your interested in American History. Look for Kenneth Roberts book....Arundel, novel of Benedict Arnold's march from Boston to Quebec and the sequel Rabal in Arms about the American Revolution. Other books by him are Northwesst Passage, Lively Lady, Captain Caution and Oliver Wiswell.....I have read them all and they were great.

• United States
3 Dec 06
Thanks for the suggestion. Anyone else got one?

• Brazil
3 Dec 06
Very interesting and a little like fanfiction(very little, I agree, but I love fiction, be it historical, fan, sci-fi). Do you know if there is any website of historical fiction? I like it, but read only one author. If there no website, I was considering the start of one (of fiction) and these could be a good idea.