whats the minimum age to send a kid to nursery school?

India
11 responses

• United States
4 Dec 06
I'm not sure, but I think she's ready to go there.

• Romania
4 Dec 06
i think 3 years old is the minimun age for sending your child to a nursery school.. because under this age children are much too sensitive and should stay home, or with their parents or grandparents

• United States
4 Dec 06
Around my house they start at 3 or 4. I have put all mine in school at 3 years old. Still have one to go, but he will start next year. I agree with the post before me though. Call around and see what the schools say. Thats the best way to find out what the age is.

• Janesville, Wisconsin
4 Dec 06
hmm. I guess it depends on if you mean Nursery School as in Day care or Preschool.... Depends on where you are I guess. I started preschool early at 5, and then was held back a year because I was to young for Kindergarten is what I was told... DayCares take 3 and 4 around here if they know their ABC's and something else... I guess it all depends on the location and the community. Just call your local nursery schools and ask them, what their age requirment is. - DNatureofDTrain

• India
29 Dec 06
I guess it is better if we send when they can understand little & keep in memory.2 or 3 years age is ideal to send childrens to send to the school

• United States
15 Dec 06
It all depends on what is available for your area. Some places will start a child 1-2 partial days a week at age 2, some 3. Others the child has to be 4. Check out your local school district to see if they have a list of nursery/preschools.

• India
5 Dec 06
Methinks she is eligible for the playgroup right now...when she becomes 2 1/2 to 3 years,that time she can get the admission in a nursery...

• United States
4 Dec 06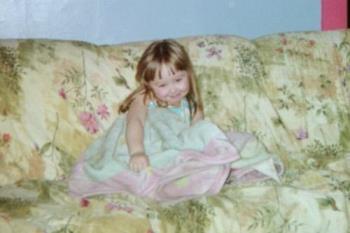 My youngest is going to be 3 in January and I have her set up to go to a preschool called Head Start right after her birthday. Most pre-schools wont take a child untill they are 3.