Overcoming Infriority Complex??

India
December 3, 2006 7:42am CST
How TO Overcome Infriority Complex?? Can anybody Suggest some Tips??
5 responses

• Australia
9 Dec 06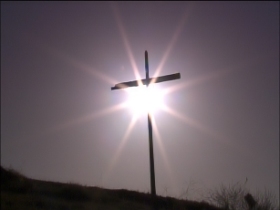 cloud_one for many years I suffered from a massive inferiority complex. Usually I was very withdrawn, but sometimes I would be overly boastful and even brazen. My complex was because I had been told for 17 years that I was no good, evil and ugly, and I believed it. I was a high achiever and this was probably partly because of my need to prove to myself, if no one else, that I wasn't what I had been told. For many years I found it almost impossible to talk to people on a social level, although in business, where my competence did the talking, it was no problem. The real change in my life came when I accepted the Lord Jesus Christ as my Saviour. I had worth. My loving heavenly Father loved me so much that He adopted me into His own family. I was no longer worthless. He had given His only Son for me. Over the years God has done so much for me, and has given me a purpose in life and a purpose in living. How can I possibly feel inferior now?

• India
9 Dec 06

thans a lot for ur response..that was so nice of u sharing with me..may be u r right... i am also sometimes very low & sometimes i m just like exploding..but i heve decided that i ll try my best not to think abt it.. i think the more u think abt it,the more u worry.. thanx for response

• India
3 Dec 06
An inferiority complex, in the fields of psychology and psychoanalysis, is a feeling that one is inferior to others in some way. It is often unconscious, and is thought to drive afflicted individuals to overcompensate, resulting either in spectacular achievement or extreme antisocial behaviour. Unlike a normal feeling of inferiority, which can act as an incentive for achievement, an inferiority complex is an advanced state of discouragement, often resulting in a retreat from difficulties. Source: http://www.answers.com/inferiority+complex?initiator=IE7:SearchBox http://www.bsmi.org/download/lin/InferiorityComplex.pdf To find the cure for inferiority complex Please visit this link. This is a pdf document and explains in detail.

• Philippines
16 Dec 06
thanks a lot for the info. it is a great help for me, I usually feel shy infront of many people.

• Italy
3 Dec 06
i am not a doctor or some kind of specialist, but i think that you should try to improve your self-esteem, with simple exercises. for example, are you scared to talk to un unknown girl? go out on a friday nightm go in a club and speak with 3 different girls trying to get theri phone numbers. don't be concetrated in having the number, just in talking. at the beginning it would be difficult, you may fail many times, but...who cares? in a few time you will not be scared anymore of that. that's just an example, maybe silly, but i think that's the way to follow. if i were you, i would try it, and if it does not work..well, there are specialist trained for these things. good luck