Do you take vitamins everyday?

Philippines
December 3, 2006 5:49pm CST
I usually take vitamins coz i got a hectic schedules & sometimes i run off body energy when i dont have it.... thanx to medical innovation we have these kinds of medicines for us to extend our limits.... :)
3 responses

• India
5 Dec 06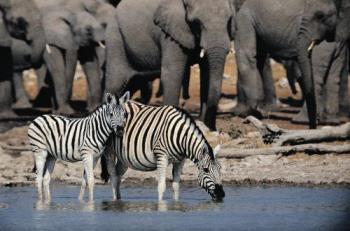 Individuals interested in choosing a multivitamin should first be aware of what a multivitamin is, how they are used, and possible side effects that are related to taking too many multivitamins. Multivitamins are very beneficial for many purposes, including the use in individuals who are concerned they are not getting enough natural vitamins, and minerals through dietary sources. Deficiencies in many vitamins and minerals can lead to serious health conditions, so it is important to consider choosing a multivitamin to supplement your diet if you have special conditions, or, if you do not eat a well balanced diet. Ingesting large doses of multivitamins can be extremely dangerous. Multivitamins should only be taken as directed and in the amounts suggested on the label. Side effects related to taking a multivitamin may include nausea. This can usually be controlled by taking vitamins at meal times. When choosing a multivitamin consumers should take into consideration the forms multivitamins come in, dosages, the sources the vitamins contained within the formula are taken from, and whether or not the formula contains any fillers or additives. Multivitamins typically come in a variety of forms including caplets, tablets, powders and chewables. The form you choose will generally depend on what you personally prefer. Most individuals take multivitamins in a single dosage once during the day, however, research has shown that the best method for obtaining multi-vitamins is throughout the day, similar to the way the body absorbs vitamins and minerals from food. Multivitamins are available in two and three times a day dosages. Many manufacturers insert additives and fillers such as silica (sand), salt, starches and even synthetic materials into vitamins in order to increase weight and decrease cost of production. While these multivitamins may be cheaper than alternatives that do not contain fillers, they will not provide the maximum health benefits. It is much better to pay a little more money and get the better product. Vitamins and minerals contained in supplements may be taken from organic or synthetic sources. Consumers interested in obtaining quality multivitamins should read the labels of products to determine whether they are getting natural organic materials, or chemically processed versions of the same vitamins.

• India
5 Dec 06
no, i have never taken any extra vitamins as i think i get enough of em from the fruits that i eat daily