Would a dead beat dad be better....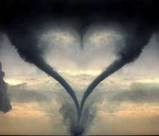 United States
December 4, 2006 6:38pm CST
Would you rather be a child of a dead beat dad or would you rather your "father" sign away his parental rights? I think I would rather have a dead beat dad, then to think that I was so terrible that my father wanted nothing to do with me. What about you?
3 responses

• Australia
17 Dec 06
I am not a dad but a mom so I am looking at this from my kids side. Their father went 100% awol in 1999 never to be seen or heard of again. his choice. My older ones at the age of about 10 asked me why do tis surname and not my maiden name as he was gone. So they now use my surname. I think parental rights should be terminated only if no contact or financial assistance is happening.

• United States
17 Dec 06
That's hard to say. I think I would rather have him sign his rights away. I was actually that child once. My biological sperm donor signed over his rights and I was allowed to be adopted by my dad when I was 3. I didn't feel that rejection of knowing he didn't want me because there was someone else there to take his place.

• United States
5 Jan 07
Any man who will choose to give away his right as father or fail to provide for his own brats, is less then nothing, worth nothing and should not be desired. To be a father is to be there for one's children, and not about proving how many women a man can mount by sowing careless seeds! Yuke! Your father is the man who was there when you needed a father! Stop bothering yourself about some irresponsible, worthless being.